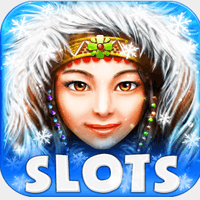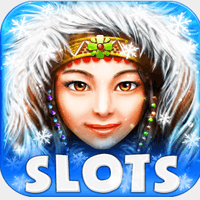 Slots Iceberg-Free Casino App Also Featuring Casino Table Games and Bingo
Slots Iceberg-Free Casino app brings realistic Vegas quality slots right into the app users' hand. Players have the opportunity to delve into an icy world complete with igloos, Eskimos, polar bears as well as many other icy creatures.
Players also have the option to log in to Facebook and chat with their friends as well as share gifts with them and play against them.
The Slots Iceberg Free Casino app was produced and created by Ford Wang and has a rating of 12+ for frequent simulation of gambling. Whether an app user is a seasoned player or just starting out, Slot's Iceberg Free Casino will quickly make its way to their list of favorites.
Slots Iceberg-Free Casino Game and App Features
Players who frequently play slot machine games will find the layout of the Slots Iceberg app to be very familiar to them. With 5 reels and 3-row grid , this application is very accessible and can be picked up by a beginner and learned in minutes.
Other than offering very rewarding payouts, Slots Iceberg offers some other awesome features. From wilds to jackpots, this game has all the things that a player could be looking for in a slot app.
Besides the standard online slot machine card game symbols such as the nine, ten, jack, queen and king, this Slots Iceberg app features some special theme related symbols. These other symbols include an Eskimo, a polar bear, a seal, an igloo, an iceberg, a sleigh as well as a penguin.
In addition to the slot machines,Slots Iceberg Free Casino app also has other games available for players to choose from. These other games include Black Jack, Texas Hold 'Em Poker, Bingo as well as many more options.
The new version of the Slots Iceberg-Free Casino app has an average rating of 4 stars compiled from over 60 ratings. This is in comparison to all other prior versions of the game that together received an average rating of 4 stars as well from over 1,300 ratings.
Clearly, users feel as though what Ford Wang was doing right with this casino app has only continued with each new version.