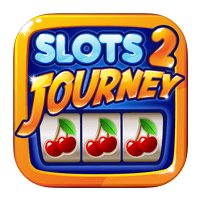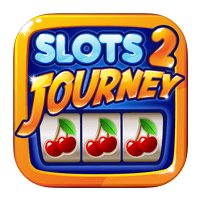 Slots Journey 2
Slots Journey 2 is Fish Sticks Games' follow through app to the Slot Journey virtual global adventure by way of multi social casino slot games. The app is still free and the games are entirely new, where the journey begins with the "Cleopatra's Coronation" title. IOS device users can embark on another world tour by achieving wins that can unlock game levels, and by completing all game levels in order to unlock new global destinations.
After participating in "Cleopatra's Coronation," explore the exotic "Tiki Island" and get the chance to win in a slot tournament. Complete the game levels, so you can unlock the "Grand Canyon" game. The globe is yours to explore virtually through the reel icons, as they depict worlds that are somehow beyond your reach. Other Slot Journey 2 contents include, "The Arabian Nights," "Alaska's Wolfpack," "Ocean Mysteries," "The Lost City," "The Pirate Bay," "Viva Italia," "The Viking Way," "The Camelot Tower," "The China Park," "The Australian Reef," "La Belle France," "The Japanese Secret," and the most recent addition, "The Wild West."  Apparently, the adventure is not about to end since, FishSticks Games promises that other titles will be coming soon.
Slots Journey 2 App Features
Slots Journey 2 works on compatible iPod, iPad, and iPhones running on iOS versions 5.0 and up. This app immediately brings you to the kick-off game, once you tap in as a guest or as a Facebook-connected player. Nonetheless, even when playing as a guest, the app auto-saves your game progress.
Connecting your mobile Slots Journey 2 game to FB has some perks, especially if your friends are also into the world tour slot-play. First off, the set up enables you to play the game using any device via your FB connection. Enhance your playing experience by having the ability to send as well as receive free spins among FB friends; or meet with them as participants in a slot tournament, and then get the chance to have your name added in the leaderboard, as one of the top-scoring players.
A Slots Journey 2 player can start playing instantly using the first set of 7,575 free coins. Initially, though, you can play with only one game, "Cleopatra's Coronation."
Score points by betting as often as you can so you can easily make progress by way of game level completion. Try to win big as often as you can in order to make faster progress, as completing each level, and the game itself unlocks the next. Moreover, completing every game level triggers the release of another set of bonus coins and increases the number of free spins you can send to your friends.
The app offers extra value multipliers and free spins to use as win boosters, which players can access by tapping on the "Boost" button. You will find win-boosters useful when playing in higher levels and with the other games, because the maximum bet required in order to score points increases. Anyway, should you run out of coins, you can wait for the next batch of coin supply and resume with your play later; or you can ask your FB friends to send you some free spins as gift. Another option is to buy coins by the pack using real money.
Once you have succeeded in unlocking all game destinations, all will be available any time, and without having to play through the other games. The app provides a Left/Right navigation button, which you can easily recognise via the usual arrowhead symbol.
Slots Journey 2 is another great social casino-style slot entertainment from FishStick Games, as it consistently incorporated mini instant-win games for more fun and excitement. A most welcome improvement to this sequel though, is the Auto Play functionality.