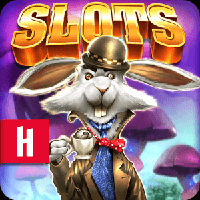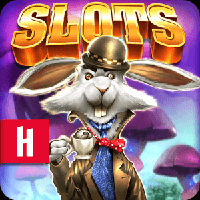 "Slots Journey of Magic-al Mermaids Casino Slot Machine" or, more simply, Slots – Journey of Magic is a free slots app available to iOS and iTunes users. It provides the same fun users expect from the slot machine genre, with Vegas-inspired game play and fast-paced gambling, all with a brand new fairy-tale theme. This game embraces its fun, thematic difference with colorful characters of mermaids and large-eyed fish-life, creating that familiar sense of cartoon and nautical nostalgia.
Game developer and seller Cedric McClary has provided as many as 156 apps to iPhone users, mostly centered around themed slots and bingo mobile games, but also offering apps like "Chinese Panda Plunder," whose premise is to plummet a panda-like box around rusty pipes, and "Amazing Gummy Emoji Fun Drop Mania Pro," which provides a vertical platform-game feel.
Support for Slots – Journey of Magic comes from apphustle.com.
App Features
Slots – Journey of Magic is a free casino slot app offering completely free download and play. Its fast-paced gambling is targeted to audiences 17 years of age or older.
Slots – Journey of Magic's greatest features lie primarily in its game play incentives. For example, with its Facebook Connect feature, this game provides users with an opportunity to reach out and compete with their friends, sharing scores and progress to increase the competitive fun. Users are able to battle it out for significant prizes, including more free coins than one can handle. The 5-Reel Slot Machine Game offers up to 30 lines for even more play, and the auto-spin feature makes for simple gaming without sacrificing the fun.
In addition to these features, Slots – Journey of Magic also offers bonus and daily reward games, providing incentives well worth the return and keeping its users happy and wanting more.
More Game Detail
Slots – Journey of Magic is a relatively new game and was last updated on April 24th, 2015. It is currently compatible with iOS 6.0 and up; it has been optimized for iPhone 5 users. Version 1.1 fixed previously discovered bugs, and future updates of this free slots app promise to provide even more gaming opportunities.