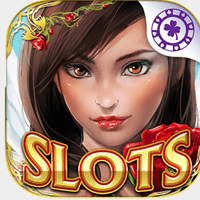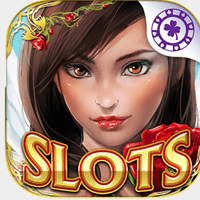 Slots Romance App to Play Slots With or Without Internet
Slots Romance app by Super Lucky Casino Inc, which proclaims their new app creation as the Best New Free Slots of 2015. The mobile application comes with many different slot machines, many of which follow a romance theme such as Beauty and the Beast, Phantom of the Opera, Marie Antoinette and Blackbeard's Beauties. Super Lucky Casino Inc. focuses all of their great app developing talent on casino styled games such as slots, blackjack and bingo.
Slots Romance App Features
Slots Romance comes in 10 different languages, including German, Portuguese and Russian. Rated 12+ in the iTunes app store, this app is free to download and install in devices compatible with iOS 5.1.1 and later versions. The most recent update added eight new slot games and jackpots for every machine.
Slots Romance app aims to maintain a fresh appeal by adding new titles every month. Also, it is specifically designed so that players can play with the games online or offline, without wifi or outside of network areas. There are even achievements and challenges, adding a few extra dynamics to standard slot game play.
The app's most recent upgrade includes the ability of the app to save the game progress, as well as to allow access to its content using a new device.
Slots Romance offer in-app purchases (IAPs) for additional coin packs. Prices range from $1.99 for one coin pack to 4.99 for a super sale 5. However, most app users though, do not find a need to take on IAP offers, since the app furnishes players with 1,400 in-game currency at first login. App users also earn additional betting money by way of extended play and through game leveling up bonuses.
Slots Romance Game Features
Each differently themed Slots Romance content has its own kind of bonus options. For example, the Swan Lake level has a double up option, allowing a player to double up on their earnings if they can guess which color the card pulled next by the dealer will be.
Players raise their experience level with each spin. Once enough experience points are gained, the game moves up to the next level.The first of the many bonus rewards is a 100 in-game currency reward. In higher levels, players also receive a mystery gift as additional bonus.