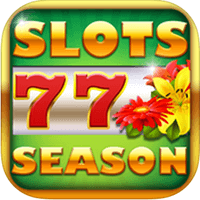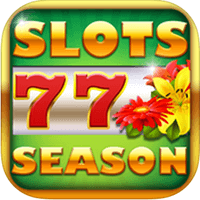 Slots Seasons : Free Multi-Slots App with Tumbling Reels Feature
Slots Seasons is a mobile app created by TOPGAME and offered as free-to-download app at the iTunes App Store. An industry leader in mobile casual game development, TOPGAME offers Vegas like experience with their slot games.
Slots Seasons Game Features
The Slots Seasons games are fast paced, action packed, and holiday-themed slot games developed for iPhones or iPads supported by iOS 4.3 and later versions.
The games therefore can be played anywhere at anytime! The app is rated 12+ due to frequent, intense gambling simulations. The app offers fast and exciting games for any risk taker, with limited advertising to interrupt the game play.
Slots Seasons mobile app features fast, tumbling, reel action slot play that keeps players winning again and again. Any adventurous game player will like winning a bigger bonus pool, getting up to 50 free spins, betting with multiple wagering options, and collecting extra hourly bonus chips.
What's more, this Slots Seasons app has an offline mode available for play with or without an internet connection.
Slots Seasons App Features
This free-to-download slots app has improved with its current Version 2.9, which was released last October, 2014. In addition to fixing several bugs including game crashing, the upgrades have added various seasonal slots.
Such game additions include Beach Babies Machine, plus more ways to receive extra coins, e.g. Birthday Bonus and Bonus Quests. It does offer in-app purchases to obtain more coins, gems, spins,and machine key, ranging from $0.99 to $49.99.
Slots Seasons Game Features
Customer reviews are favorable for this game. The holiday theme is an interesting way to help app users celebrate the holidays. It offers good graphics, vibrant colors, and great bonuses and is considered one of the better slot apps. Customers also like the limited advertising.
If you are seeking adventure with your game playing, this free app is worth trying. The colorful graphics, bonuses, and seasonal game play is entertaining. With limited advertising, your gaming is interrupted less often. The creative team at TOPGAME pride themselves for their mobile gaming expertise and technology.
The app is fun and entertaining like other TOPGAME apps. There are, however, many complaints about the app quitting and losing points in the process. One major complaint is that it does not always open a holiday theme spot around specific holidays.