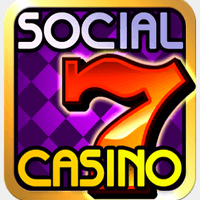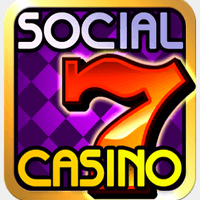 Slots Social Casino App for Real Vegas Casino Slots in 3D Fun Mode
Slots Social Casino gives amazing games with magnificent 3D graphics that are entirely free. A mobile device user can easily install the app and start playing immediately.
Slots Social Casino app users can play the game with and against friends, or can simply play the game by themselves and try their luck to beat the high scores posted by other players.
This app doesn't use actual money, while giving pure fun and pleasure. Players can make chips and gifts purchase using the VIP points or even the earned chips.
Slots Social Casino players enjoy the sound as well as the delight of playing with real Vegas casino games for fun, as they experience hours of entertainment from this free slots app.
Slots Social Casino App and Game Features
Slots Social Casino app by Playport is for people using Android devices powered by Versions 2.3.3 and up. This game offers various types of slots and poker games not for actual money, but only for entertainment and excitement.
Slots Social Casino players enjoy 3D actions for a win. This app has at least 30 exciting games available, which are free of charge. Containing high quality games, it lays claim to being the pioneer of 3D HD virtual slot machines built and designed for Android users.
It has full social networking aspects, whereby a player is able to send as well as receive messages, chips and presents, invite as well as follow friends. Players are also able to link with other people playing the games across the world.
Leaderboard rankings can either be per nation or internationally or among friends and followers. A special feature is the Lucky Time mode, in which a player can have more possibilities of winning jackpots.
Slots Social Casino has a luxury shop that provides VIP cards alongside gifts and free chips.
Mega jackpots can be held in real time, making the games more fun to play. Here, a player needs to hit on spin then wait as they watch slots.
The app brings stunning games provided by Playport Inc., a casino games provider for a real US-based international casino company. Several of the feature games though need internet connection.