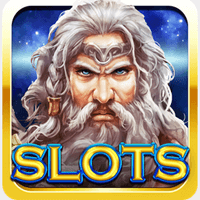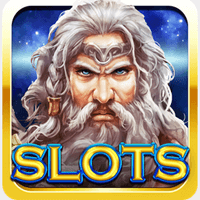 Slots – Titan's Way App Features Tumbling Reels and Super Respin Mode
Slots – Titan's Way is regarded as among the best free slots app game that is actually free-to-play and offers the greatest multi-slot feeling. This game promises lots of fun and excitement and that players will always have a good time playing for huge payoffs.
Users of iPhones and iPads that run on iOS 6.0 can download Slots – Titan's Way free of charge, at the iTunes App Store.
Slots – Titan's Way Game Features
All machines in this app feature an exceptional Super Respin Mode in conjunction with the Tumbling Reels feature that gives enormous amounts of entertainment.
Slots – Titan's Way app make use of varying gods representing a distinct mode of play in every slot machine. The slot machines accessible differ in mechanics to some extent, but generally similar in more ways than one. The games have different play modes to maintain things interesting.Still, many players would have loved it if some additional depth was put in these supposedly godly themes.
Titan Slot games are exclusively designed to offer players the feeling of Vegas casino games on their mobile devices. If a user likes slots, it is undeniable that they will download Slots – Titan's Way app.
It has fast-paced plummeting or tumbling reels that make the user win frequently. Its super re-spin feature is designed to make a user's great wins even greater.
Slots-Titan's Way App Features
This app gives Daily Bonuses in addition to the extra bonus chips supplied every hour.
The app has an offline feature that enables Slots – Titan's Way app users to play even without Internet connection.
Slots – Titan's Way is made on the basis of a mythical Greek theme, which is so unnecessary in many people's opinion. Whilst the designers may have perceived this as kind of creative method to detach them from rivalry, many casino players thought it was excessively bombastic.
The graphics are not so impressive. Needless to mention that they were not well drawn, although casino games to feature Poseidon as well as seaweed on them does not seem fairly appealing to many slots enthusiasts.
It seems that Slots – Titan's Way free slots app has a tendency to zap a player off their coins. That way, those who wish to continue with their play would have to buy additional coins by way of in-app purchases (IAP). The IAPs don't come low-priced and it is simple for a player to see how they would end up making losses as opposed to actual casino games.
Savvy Slots – Titan's Way app users though, would rather wait for the next round of coin supplies, albeit noted to arrive at an extremely slow rate.