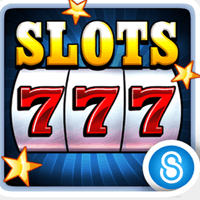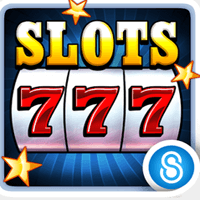 Slots Multi-Slots App by Storm8 Studios for iOS 5.1.1
Slots is a free-to-download  iTunes multiple slots app featuring some of the most popular games in any online casino. Contents include Pharaoh's Treasures, Lucky 7's, Vampire Seduction, Alien Invasion, and more.
In having dozens to choose from, Slots app users will be mesmerized with the non-stop reel spinning actions. The eye popping video graphics have colors that stand out. The animation will not disappoint either with twirling gold coins that sparkle and floating icons.
Slots App Game Features
The five reels seem more like a video game instead of a slots machine. Payouts can be increased simply by changing the bet to as many as 30 pay lines. This online casino goldmine is from Storm8 Studios for all players older than 12.
Jackpots are progressive with incredible payouts displayed at the top of any game screen. To add fuel to the fire, a variety of wilds is included that stick in specific reels or float on the screen. A variety of pay lines, auto spin, and max bets keep the coins adding up.
Slots App Features
This Slots game application rewards regular play with plenty of bonus opportunities including free spins and specialty games. There are mini-games to add more excitement as play progresses. Hourly incentives feature free coins, challenges to help move to the next level, and more.
This app offers incentives to app users who will invite everyone involved via a Facebook connection. Gamers can even sign-in with their Facebook account for convenience. In addition, they can post updates to their page or the developer's as they join the online casino community.
In-app purchases are available for this iTunes slot app. The popular ones include Wealth of Coins for $19.99, Safe of Coins cost $4.99, Pouch of Coins is $1.99, and Chest of Coins go for $9.99 each. If you have a specific amount of coins you want to purchase, consider 2,500 for $1.99 or up to 50,000 for $19.99. Go all out with either the Vault of Coins for $49.99 or Mountains of Coins for $99.99.
About Slots Latest Upgrade
The developer uploaded a new version 1.7.3 on April 22, 2015 to improve game performance and the play experience as well as fix bugs. System requirements for download are 58.2 MB on any device. Owners of iPhones, touch iPods, and iPad have compatible devices, while the iPhone 5 can accommodate optimized graphics and features.