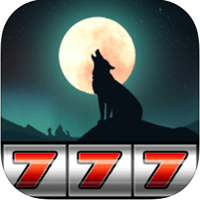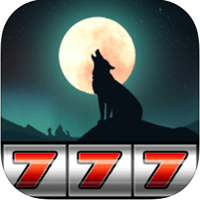 Spirit Wolf HD Slots App : Mystical-Themed Slot Games by Phantom EFX
Spirit Wolf HD Slots App is a compilation of slots with traditional and mystical appeal. Presenting slots with twenty-payline reels in awesome HD graphics, the Phatom EFX ingenuity is shown via the green smoke streams emanating out of the winning reels.
Spirit Wolf HD Slots Game Features
Spirit Wolf HD Slots App users take advantage of matching ominous icons such as a variety of masks with glowing eyes, an owl, or Indian in full headdress. There are wild icons with 'Spirit Wolf' and 'bonus' marks on them, which add to the winning potential.
Players can change the number of lines to make the collapsing icons increase the value multipliers.
Spirit Wolf HD Slots App makes use of reels one and two to rack up higher payouts, including the jackpots that pay five ways. App users can also earn free spins, in numbers displayed at the top left of the screen to let players know how many they have gained.
Phantom EFX, Inc. asserts mastery in delivering a different gaming experience for a 12+ audience via the Spirit Wolf HD Slots App. Available as a free-to-download app at the iTunes App Store, many have experienced the exhilarating slot play offered by this multi-slots app.
Spirit Wolf HD Slots App Features
Spirit Wolf HD Slots App is a free app but proffered without in-app purchases or advertising.To download the game, 21.6 MB of space is needed. It is compatible for play with all iPad, iPhones, and iPods that have the iOS 3.1.3 version and older. There are no device models with optimization features. The language for the game is English. Family members can share scores and play against each other.
A tournament feature is available for a change of pace that allows competition between players with this free slots app. The game's collapsing icon, features not only turns into multipliers but become stuck in the reel during repeat spins. The potential outcome can come as a puff of smoke that brings huge payouts.
Just like the tournaments, the Spirit Wolf HD Slots App has an interface feature that allows players to move to other Phantom EFX games. Such games include Robin Hood, Mermaid's Pearl, Green Thumb, and Magic of the Unicorn.
All games are free and in HD quality. Animation is activated when the masks twirl with each free spin. App users can expect the presentation format found in casinos with cash out, pay table, select lines, bet per line and bet max buttons. They can be found across the bottom of the screen in neon green color that matches the smoke.
The latest version 1.2 of this app was released May 7, 2012. It was to add more options to the game library.