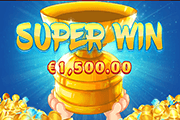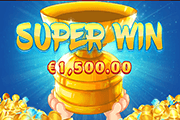 Sumo Spins Online Slot: Heavyweight Fighters Drive Big, Big Wins to the Reels!
Sumo Spins online slot by Red Tiger offers 40 paylines in which matching symbols could earn players as many as 1000 credits via a single spin. Three (3) Rikishis (Wrestlers) impose their might on the reels to bring guaranteed wins in base game plays. When a Green, Red or Blue Sumo Wrestler appears on screen, he makes a move that will ensure a paid spin will result to a win or wins.
Now if more than one (1) Rikishi shows up, the wrestling match is on. Such an event triggers the SUMO SHOWDOWN, in which all Rikishis engage in a wrestling match. Whoever wins will dominate the bonus round as Wild Symbol. Players though will have to choose a Wrestling Team to root for to benefit from the winner's substitution capabilities.


Sumo Spins Online Slot: Random Base Game Bonus Features
Sumo Spins transpire during base games whenever any one of three Rikishis land on the grid. Regardless of which Rikishi is active, the event is certain to bring guaranteed wins.
Red Rikishi – This wrestler forces the reels to Nudge as a way of bringing down alike symbols that will organise one or more winning combinations.
The Blue Rikishi Power Rolls his way across the grid. As he rolls to and fro, he leaves behind a trail of multiple identical symbols; in numbers and payline positions that will bring Big to Mega Wins.
Green Rikishi – This Wrestler creates the most rewarding impact, as he will be awarding numerous Respins. Reels respin every time the Rikishi jumps, often bringing on winning outcomes.
Take notice though that during base games, the Rikishis do not land on reels as actual reel elements. Yet they are bound to appear as Wild Symbols during the SUMO SHOWDOWN free games.
Sumo Spins Online Slot: SUMO SHOWDOWN
When one or more Rikishis land on the dohyo, the wrestling match sets off. All Rikishis in view jumps repeatedly as a way of determining the number of free games that will transpire. The number established is also the number of rounds the Rikishis engage in a simulated wrestling match. On each Bonus Spin, the contending wrestlers will push each other out of the dohyo grid.
Sumo Spins bonus-players will be asked to choose a wrestling team. Now if their wrestling team emerges as victor of a wrestling match, it will serve as Wild Symbol for that particular spin. Players though are not allowed to change teams in between bonus spins.
In an event in which all three (3) Rikishis land on the dohyo, the Red and Blue Rikishis team up against the larger Green Rikishi.