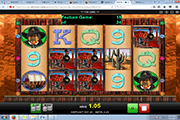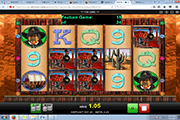 Thundercats Online Slot: 5 Reel-Modifying Wild Options, 5 Random Bonus Games plus Thunder Reels Feature
Thundercats branded online slot by Blueprint Gaming uses authentic images of the Warner Bros. Thundercats TV animation series. Figures are configured in a grid containing 4 rows and 5 columns. Yet the reels could expand arbitrarily to a towering 8-tile high grid, displaying all 30 paylines. Moreover, the game offers players with five (5) Wild Symbol choices. Each of which, comes with a win-boosting reel modifier. The reel-spinning excitement intensifies once players get to enter any one of five (5) Bonus Game Modes.
However, they have to first activate the Thunder Bonus Wheel which awards entry to a particular Bonus Game. All Bonus Game Modes represent a game level. If by chance a player sets off the Thunder Wheel with five (5) Bonus Symbols, the highest Ultimate Thunder Spins Game-Level, launches immediately. Otherwise, the Thunder Wheel may land them entry to a lower ranking bonus stage. Still, this Thundercats game has a gamble feature that allows players to gamble their Bonus Wheel reward, as means of activating a more advanced type of bonus game.

Thundercats Wild Symbol Selection Process:
Prior to the game proper, the upper half of the Thundercats slot panel presents a Slide Menu. The menu shows different Thundercats characters offered as choices of Wild Symbols. Each Wild Symbol Character, possesses a reel modifier that enhances the game board every time that Wild image appears.
Players though must choose quickly, as the Slider Menu moves continuously, but only for a brief spell. Once it stops, the Character on which the pointer lands will pose as featured Wild. During an ongoing session the Slider Menu reappears if the Character Wild emerges in Reel 5. Such an event is the only chance by which Thundercats players can change the Wild icon and Reel Modifier.
Thundercats Online Slot: Wild Symbols
The following are the Thundercats characters presented as choices of Wild Symbols. Any Wild in play can form a winning payline combination. A group of 3, 4, or 5 Wilds award coin credits of 20, 100, or 400, respectively.
Tygra – Any Tygra Wild that comes into view transforms into a Stack of Mystery Symbols.
Lion-O – A Lion-O Wild landing on Reel 3 transforms the reel into a Sword of Omens. The latter will then generate and spread more Lion-O Wilds in neighboring positions.
Cheetara A Cheetara Wild In Reel 1 sets off a Mystery Symbol Streak. At the same time, any visible Cheetara Wild expands into a full-reel Wild icon.
Panthro – This Wild comes with a random Expanding Panthro Reels that may occur with any spin. In such instances, the Expanded Panthro Reels may form an alliance with Super Stacked Symbols.
Wily Cat Two (2) full-reel Stacked Wily Cat Wilds may appear on any spin. A 2x Multiplier applies on wins gained with the help of one or more Wily Cat Wilds.
Thundercats Online Slot: Thunder Bonus Wheel and Bonus Game Rewards
Three (3) or more blazing Thundercats Logo activate the Thunder Bonus Wheel. Setting off the Bonus Wheel with four or five has additional advantage. Four Logo Symbols eliminate the lowest Bonus Game level, which is the Jackalman Free Spins. Triggering the Bonus Game with five (5) Logo icons dispenses with the Bonus Wheel feature; immediately activating the Ultimate Thunder Spins Round.
The Ultimate Spins is the most advanced Bonus Game Mode. A round of five (5) free-spins play on the expanded 8-tier high Thundercats Reels. During the round, Reels 1, 3, and 5 display full-reel Wilds throughout the bonus bout.
Mumm-ra Free-Spins is a round of 10 free games in which all Mummra Wilds are collectible symbols. Once the round culminates, the reels launch via an Ever Living Free-Spin Feature, All Mumm-ra Wilds collected will then go back to the bonus reels to optimize the Ever Living Free-Spin.
Slithe Free-Spins also comprise 10 free bet-free games, played on bonus reels that produce Sticky Wilds. Here, five (5) additional Slithe Free-Spins can be retriggered, whilst enriching a reel with a full Stack of Wilds.
Monkian Free-Spins likewise constitute 10 free games featuring Monkian Zones located at the top of the reels. Monkian elements cascade during each spin and any image on which they land turns into a Wild Symbol.
Jackalman Free-Spins are 10 free games enriched with a Jackal Multipliers. The multiplier increases in value with every Wild Symbol in view. The Jackal Multiplier may progress up to a 10x value.