User Rating: Be the first one!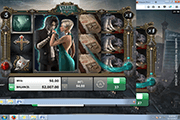 Vampire The Masquerade Online Slot: Fill Progress Bars w/ Full Reel Images to Activate Free Round
Vampire The Masquerade online slot by Foxium spins a tale about a modern day Vampire who hunts for preys in Las Vegas. As reels spin, full reel, 3-tile high images of the Vampire lothario and his chosen female Prey appear. Such appearances have great importance as every full-size icon charges up the Free-Spins and Multiplier Progress Barsn. Moreover, a full size Vampire and/or Prey image awards an instant cash prize.
Take note that the Vampire and his Prey, also appear as single cell icons. Anticipate a spin outcome displaying three Vampire-Prey icons in Reels 1, 3, and 5. The event activates a Pick Bonus Game that depicts the moment the Vampire makes a move to seduce his Prey.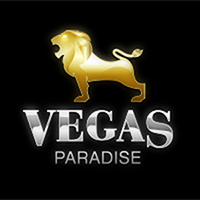 Overall Rating
PLAY NOW
Vegas Paradise
Welcome Bonus of $€£ 200 for all New Casino Players
Hottest Casino in the United Kingdom
Huge collection of online slots and table Games
Extremely High Payout Percentage
Monthly Promotions and Free Play
Vampire The Masquerade Slot: Pick Bonus Game
This Pick Bonus Game consists of six stages. Players win bonuses by selecting any card that contains cash prizes. A Game Level is complete if all prize-bearing Cards have been revealed. However, if a Cash Prize comes with a Skull image, the next Skull Card revealed will end the game.
Still, one of the Cards may also give players direct entry to Stage 6. The 6th round includes a Card that awards a Win-Multiplier and/or a separate special Bite Award that pays up to 50x the Total Bet.
Vampire the Masquerade : Blood and Discipline Free-Spins Progress Bars
Pay attention to the Progress Bars framing the 3 x 5 slot grid. Every full-size image of the Vampire or Prey landing on any reel, raises the level of liquid held by each Bar. Filling up any of those two Progress Bars initiates the launch of the free round.
The Blood Progress Bar indicates the number of Free-Spins rewards.
The Discipline Progress Bar displays the Multiplier that will apply in increasing all bonus wins.
Increments contributed by every time full-reel Vampire and/or Prey image, are random. Denoting therefore that the number of Free-Spins and the Multiplier Values are likewise decided arbitrarily. According to the game info, increments awarded depend on the Bet Level with which this Vampire The Masquerade slot is played.
Vampire The Masquerade : Instant Bonus Wins
In addition to filling up the Blood and Discipline Progress Bars, a full, 3-tile high Vampire or Prey icon, awards an Instant Bonus Win.
Full-Reel Prey Icon awards an instant cash prize equivalent to 10x the Line Bet.
Full-Size Vampire Image pays an instant bonus win equal to 20x the Line Bet.
Full-Reel Vampire and Full-Size Prey Symbols appearing simultaneously as outcomes of a single spin, bestow an instant bonus reward equivalent to 30x the Line Bet. Chances of hitting this particular bonus prize is boosted by a Nudge Feature.
Special Nudge Feature When two adjacent reels return even with partial displays of a Vampire and a Prey, the reels nudge in order to raise or bring down full displays of both images. The icons will then combine and become a single 3-row x 2-reel Vampire & Prey Symbol.
Aside from awarding the highest Instant Bonus Value, the event fills up the Blood and Discipline Progress Bars with a significant number of free-spins, or multiplier value. In fact, such an event may even fill up either the Blood or Discipline Progress Bar; giving players immediate access to the Free Games.
Vampire The Masquerade Free Games
Activating the Bonus Round sets off one of three (3) types of Free-Spins Round; namely Free-Spins for the Dominate Discipline, the Dominate Fortitude and the Presence Discipline.
At the time of activation, the number reflected ( 5 to 16) by the Blood Progress Bar, represents the number of bonus spin rewards. On the other hand, the numeral displayed (1 to 6) by the Discipline Progress Bar, determines the Value by which Bonus Wins multiply.
Dominate Discipline Free-Spins play on Bonus Reels in which the Prey Symbol always comes into view as a full-size image. When the Prey Symbol lands on the rightmost reel (5th column), the full-reel image replicates in one up to four reels. Once the additional Prey Reels are in place, all will transform into Wild Symbols. The Prey Symbol therefore can bring as many as 15 Wilds in a single set of reels, via one bonus spin.
Free-Spins Fortitude – is a free round in which one up to six random symbols will be replaced by Wilds.
Presence Discipline Free-Spins is a bonus round that commences by placing 4 Wild Symbols in random grid positions. On every succeeding bonus spin, all randomly placed Wilds will transfer to other rows or reels, in order to boost chances of completing as many payline wins as possible.
Vampire The Masquerade : Guaranteed and Instant Wins via 3 Bonus Features
Vampire The Masquerade online slot awards instant wins when Full-Reel images of the Vampire, his Prey or both, emerge as outcomes of a spin. The images also fill up the Free-Spins Progress Bars that activate a number of Free-Spins and Multiplier Value. Once activated, the Free-Spins and Multiplier will run on one of 3 types of Wild-enriched Bonus Reels. More guaranteed cash prizes can be won from a 6-level Pick Bonus Game.