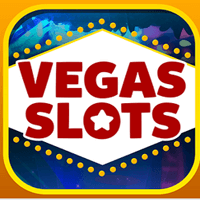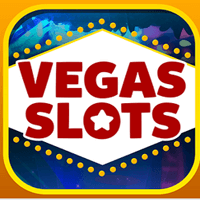 Vegas Slots : Play Like-a-High-Roller Multi-Slots Game App
Vegas Slots is a multi slots mobile game app that brings high-roller Vegas-style slot gaming experience. Created by social games developer Murka, the app is free to download at the iTunes App Store.
Typical to multi-slots applications, Vegas Slots players receive coins to use as bet money for the game contents. Yet unlike other multi-slots app, Vegas Slots gives players the chance to experience high roller betting.
Players can place bets in hundreds of thousands for just one spin, but without fear of busting their own real life savings. The games are filled with win-boosting features and in-play bonus rewards. Aside from the regular supply of virtual betting coins, the app also offers several instant-win mini games with coin prizes in massive numbers.
Vegas Slots App Features
Play and whale instantly as the app immediately places 1,500,000 coins to use as betting money for its starter game, The Emerald City. Connecting one's game device to Murka's Facebook-based Vegas Slots provides cloud backup storage via the FB gaming platform. Moreover, players will be able to send and receive coins as gifts to fellow FB Vegas Slots players.
App users can view and access the slots from the virtual casino lobby. A slider shows the Emerald City game starter and other contents to unlock. Completing all the missions and game levels will unlock titles such as Millionaire's Life, Christmas Tale, and Sea Romance.
Level up to unlock other games like Arabian Night, Pin Up, Alice in Wonderland, Bootlegger Empire, Caribbean Bay, Cowboy vs. Alien, China Legends, Egyptian Treasures, Magic Castle, Wild Nature, and Neverland. Coming soon as new addition to the Vegas Slots collection is Cinderella Story.
The games have autoplay functionality, making it easy for Vegas Slot app users to play even while on the go.
The app supplies players with 300,000 coins every three hours, which players can collect as soon as they become available. If the available coin supply is still not enough to carry on with one's high-roller slot betting, there are instant-win mini games that bring guaranteed wins in every play. A player earns one free ticket or one free spin daily. Should they wish to play for more, they can buy tickets or keys via the Vegas Slots In-app Store.
Vegas Slots Instant-Win Bonus Games
Try the Scratch and Match Lottery Game for size. Here, the regular coin prizes at stake range from one hundred thousand to one million. That is only for starters, because the prize range increases along with the app user's playing level. The jackpot though is available to all levels, and a player who gets to match the three Jackpot tickets, wins the progressive multi-million coin rewards.Every player has seven tries to match three tickets in a regular play.
Spin Vegas Slots' Wheel of Fortune daily to win coin prizes of up to 3 million, or even more. An app user's daily wins increase in folds, since the value multipliers also increase with each day of play.
Vegas Slots Game Features
Vegas Slots playing engagement starts with the Emerald City slot. Nonetheless, app users can skip the game and simply buy keys to the other slot games via the in-app store. Big Wins, Free Spins, Bonus Games and mission completions could speed up a player's elevation to the next level, whilst awarding thousands in coin rewards.