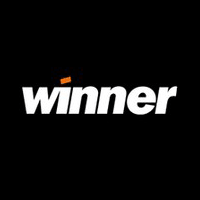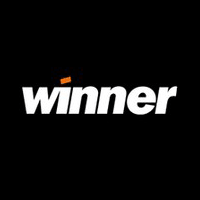 Winner Casino
Gaming online with online casinos can be a thrilling and exiting experience, especially if one is playing with a longtime favorite like Winner Casino. This particular online casino is available to people around the world. Despite its popularity in countries such as the UK, Canada, and Australia Winner makes its services available in 15 different languages worldwide. This is great for accessibility to those who have trouble gaming on sites that are only available in English and in the language of their home countries. Winner also makes it easy to get started by allowing one to register a free account with them.
In addition ease of accessibility Winner is also known for its massive amount of games. With close to 200 different games this casino has plenty of things to keep people playing and keep players having fun. This is definitely one of its biggest benefits as many casinos can get a bit boring after a while if a person has played all of their games. At Winner there is always something new to try to keep one interested. They also have some exciting promotions as well that are designed to be welcoming to new players and give veteran players a good reason to keep on gaming.
Promotions
Getting into the promotions at Winner is easy. They start a person off with a nice welcome bonus of up to €350 on one's first deposit. There are also higher bonuses of €700 and even €1,250 if a person is a high roller. From this point one can participate in a variety of their other promotions such as the refer a friend program which gets a person €50 for each referred friend and gets one's friend €25 on top of their welcome bonus. There are also other bonuses and promotions that one will be notified about via email as they become available so the casino encourages one to ensure that their spam filter doesn't' block their emails.
On top of beginner and welcoming bonuses one can also participate in their VIP program or their comp points program. The VIP program consists of a six tier ladder that one moves up that grants greater bonuses and prizes the higher one climbs. This gives players an incentive to aim for higher rewards. The comp points program not only helps to increase one's VIP level but works systematically with it due to the fact that the higher a person's level is, the more comp points one gets while playing games.
Games
Speaking of games, Winner Casino has ton of them. They have everything from slots, to card games, to arcade games, to video poker. They also have live games as well such as unlimited blackjack, roulette, hold'em and more all hosted by an attractive dealer. As for slots they have plenty of options to choose from that allows one to play the classic game with new rules, objectives, graphics, and other perks. The arcade has great variety of games such as keno and even scratch off games with a few new twists to keep things fresh and interesting.
Another great thing about the Winner is that one can play games themed after licensed properties such as the Punisher, Rocky, Hulk, Thor, and many more. This is great for anyone who is a big fan of these properties and would like to do a little gaming with them. It should also be mentioned that there is no download necessary to play at the Winner, this makes it very accessible and easy to use for anyone, even beginners. Winner is even more accessible when it comes to payment options, allowing one to pick from a variety of payment processors to use and allowing one to pay in just about any currency one can imagine depending on which payment processor one uses.