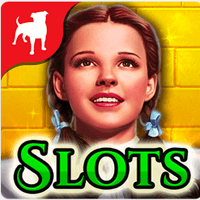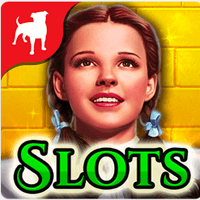 Wizard of Oz Free Slots Adventure by Zynga
Wizard of Oz free slots app takes slot players on a Yellow Brick Road adventure to unlock more free slots. Zynga's hit Facebook Wizard of Oz social casino game offering aims to engage followers even while on the go with the release of this free slots app for mobile players.
iPhone and iPad users whose device is supported by iOS versions 6.0 can download the free Wizards of Oz Free Slots app at the iTunes App Store.
Through the mobile application, the virtues embodied by the classic children's novel such as simplicity, fortitude, modesty, and hard work will likewise be explored by slots players.
Wizard of Oz Free Slots App Features
Albeit based on a story meant for children, this Wizard of Oz Free Slots app is intended for use of adults. The app does not offer actual financial gambling or openings for wining actual prizes, including money prizes. As one cannot estimate own success at prospective actual money gambling by considering his or her success at the use of the free slots app.
Any cell phone with Adobe flash player can host the game. The game is 48 megabytes in size and has several interactive components. Its latest version is the 12.0.252 edition. It is played freely and presents, or offers, in-game purchases. It allows for paid advertising as well.
The Wizard of Oz free slots adventure can be played online and even offline. The expedition can be synced across every device using Facebook Connect.
Wizard of Oz Free Slots Game Features
To play Wizard of Oz, free slots app users join characters like Tin Man, Scarecrow, Cowardly Lion, and of course, Dorothy. Players embark on an expedition aimed at seeing the Wizard at the Emerald City along with the characters.
Players grab marked payouts through mega wilds, as well as free spins, in slots machines. They gather gratis credits daily. Additional casino slots unlock as one moves towards where the Wizard is located. One can follow own friends on the yellow road as he moves towards the city, letting loose additional slot machines as well as sending complimentary gifts.
The Wizard of Oz free slots games featured by the app have unique features that include remarkable jackpots, wild symbols, and free spins. The special bonus games and symbols in each slot vary, as some may have Scatters Symbols in addition to the Bonus Game icons.
The Wizards of Oz free slots app received its most recent update last July 22, 2015, via the release of Version 14.0.45. The slot adventure now includes a mission to get the broomstick of the Wicked Witch of the West as means of escape. Slot players should keep an eye on the new room marked "I'm Melting". Here, they will continue with the mission to help Dorothy get back to the Wizard of Oz by confronting and taking on the battle against the Bad Witch.