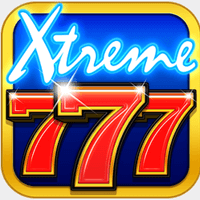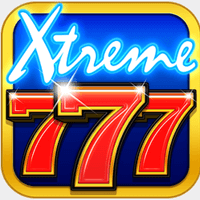 Xtreme Slots App for Free-to-Play Virtual Casino Slot Machines
Xtreme Slots app is available for nothing on iTunes as it can be can be downloaded and installed into a mobile device free of charge. Users of iPhones and iPads running on iOS 6.1 can get the free Xtreme Slots app at the iTunes App Store anytime.
Created by Meme Inc., Xtreme Slots is one of several and diverse mobile applications designed and released by Meme through Apple's iTunes App Store.
Xtreme Slots app features a variety of different themed slot machines created specially for mobile gaming. All 60 games included as app contents has a distinctive design and theme.
Xtreme Slots App Game Features
Xtreme Slots is one app that gives users instant access to all 60 games. There are different jackpots available in the games, all structured in a multilevel format.
In some ways, the game play is actually similar to what a real slot machine would be like in Las Vegas. Players experience hitting Big Wins through the help of popular win-boosting features like Xtreme Wilds, Stacked Wilds, free-spins round and  bonus games.
Xtreme Slots App Features
New players receive Welcome Bonus that enable them to start playing with any of the slots. More bonus features are to come, once a player starts getting into the games, including a regular coin supply of coins every half hour.
Users only have to pay for things as in-app purchases (IAPs). Such IAPs include the additional coins to be used for more betting activities, and the "diamonds" that player can use for acquiring special win boosters.
This multi-slots app also allows connectivity to Facebook, for users to engage in social casino gaming, including sending and receiving of gifts among their FB circle of friends. App users who invite FB friends to play Xtreme Slots games receive extra bonus coins.
A free slots app like Xtreme Slots that gives mobile players instant access to 60 different slot games, even without Internet connection is an offer that is difficult to pass up.
Anyone who is interested in slot machines online would probably be a big fan once they find fresh slot titles frequently added to the array of choices. The developer of Xtreme Slots app makes it a point to add new content every two weeks.