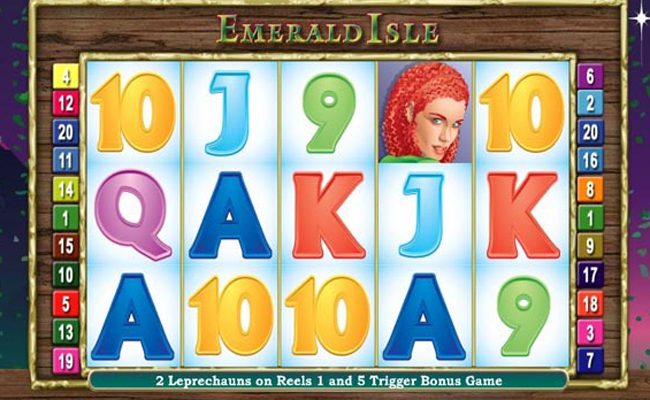 Emerald Isle Slot Machine
No matter how you look at it, you just want a piece of the pot of gold at the end of rainbow, right? You want to see the end of the rainbow, you want to see the four-leaf clovers, you want those red-haired Irish women give you the luck and of course, you want to see the leprechauns actually exist right before your very eyes. While they may not exist in real life, they do make an existence in the world of slot games and Cryptologic is expanding their reputation of luck spreading with the Irish-themed game, Emerald Isle.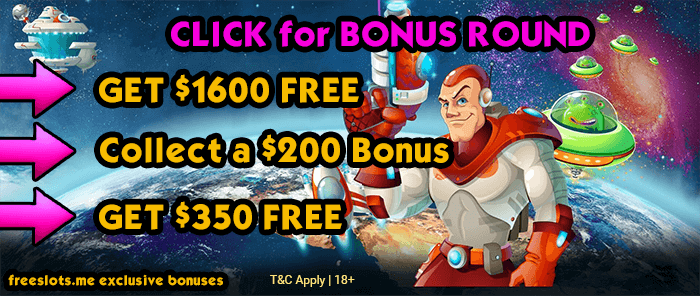 Emerald Isle is a 5 reel slot game with 20 paylines and a max jackpot of $20,000. It's hardly anything like gold but not everyday does someone win an amount like that so best of luck to you gamer. Moving on, Emerald Isle is a slot game that represents the legends and myths surrounding the luck of the Irish. They say in Irish legends, there's always a leprechaun holding a pot of gold for you at the end of some rainbow you'll see in the country. This has become a popular thing for the people interested in Irish culture and people who are involved in that culture and in this game, it showcases a lot of what luck means for the Irish.
The game is neatly designed to really emit the spirit of the Irish luck. It might look bland at first but keep playing it more and you'll realize just how not-so-bland-at-all this game is. It contains many symbols and sound effects that are distinctively, Irish. You'll love the little animations triggered when you make a good combo with the symbols included in the game. From the red-haired women to the leprechauns, from the jack & queens to the pot of gold, you'll love this Irish-themed slot game bombarded with all things Irish. It may not add a boost to the luck but having the images right in front of you can encourage good things.
If you ever feel lazy getting your luck up, you can go ahead and play this game on auto-play. You can set it up so it can spin for you randomly up to 999 times. You can go look for the actual rainbow or you can sit back, relax and enjoy the show. Whichever way you'll go with it, the auto-play is there for you. You can also tweak the speed so if you want to go fast or slow, you have the option you need to make it good. So go ahead and make the auto-play.
The wild symbol for this game is the leprechaun himself. He'll substitute for any symbol to make the winning combo except for the rainbow symbol. Besides doing the usual functions of all wild symbols in other slot games, making a winning combo with him triggers some good ol' Irish music. Oh yes, the music of luck I say, the music of luck.
There are a lot of bonuses for the luck-seeker in you. You can get free spins, scatter symbols and some good bonus rounds to keep you up and running as you hit the luck for a jackpot. All slot gamers out there, new or old, will definitely have a kick out of this game as they go out and about hitting up the jackpot they want.
Want to get yourself a lucky free spin? You need to hit at least 3 or more rainbow symbols to get 10 free spins. During these free spins, the winnings you get during these spins are tripled! And if you hit once again 3 or more rainbows, you'll be delighted to know that you'll get 10 free spins again. You'll need an amount of luck to hit it again and again.
The bonus round for this game is activated when you get the leprechaun symbol on the 1st and 5th reel at the same time. Here, in this bonus game, you'll try and see if you the symbols behind clover doors will match. If they do, you get a good prize. You'd better hope they can make your luck boost up.
As always, Cryptologic games feature help and rules page. If you need a refresher on all things slot games, it's your choice. Values, symbols, paylines… it's all there for your pleasure.
Overall, Emerald Isle is a good game to play with. While it may not look stunning the first time around, you'll begin to like it as you play more. It's going to rock your world as you see your luck boost up to the point that you're winning more than you bargained for. So go ahead gamer, experience the "luck of the Irish" and win your jackpot at the end of the rainbow!
Slots Game Review
Slots Reviews
Review Date
Reviewed Item
Author Rating