Slotfather
Slotfather is one of the best, first and most popular 3D slots to be developed by Bestsoft.  The game has a bonus feature that is actually fun to play and the rewards are plentiful.  If you are a fan of the Godfather, then you will appreciate the graphics, dialogue and slot action that the Slotfather delivers.
Slotfather is a five-reeled video slot machine that offers players thirty paylines to place wagers on. It is clear from the name of the game that it is themed around gangsters and crime lords but instead of a godfather, it is a slotfather. It is themed around the world of the mafia which gives players a very fun and an entertaining video slot machine. The game is powered by one of the top names in the industry, Betsoft. This is why player can expect top-notch quality graphics and amazing in-game features.
The symbols that appear on the slot machine include all what you can think of when someone mentions the Italian mafia. This includes a Tommy gun, cigars, wine bottle and glass, spaghetti plate, an old vintage car and more.
The scatter symbol of the game is the Underboss. This scatter symbol will reward players with extra credits. Players who get three of these symbols will be able to earn fifty credits. Players who get four or five symbols will be able to earn 100 and 200 credits. The game also offers players two rewarding features and one bonus game.
One of these features is the Sneaky Instant win. This feature is activated when players get the Money Suitcase symbol beside a Sammy Quickfinger symbol on payline one, two or three. When that happens, Sammy is going to turn into an animated symbol and he is going to reach his hand and put it in the suitcase to grab a stack of cash which represents the reward that players will earn. The game also has a free spin round that comes with a multiplier that varies between one and twenty.
Best Slot Machines (Online)
Slot machines are known to be one of the world's most popular casino games. From its simplicity to the chances of winning, it is no wonder people will come flocking straight to them for the chance to win something. Jackpots, multiplied winnings, bonuses… what more can you ask from slot machines? They always provide a chance for everyone to get their share of winnings. No matter what you say, slot machines are here to stay. You can chop them off, saw them off or sell them, but they will always be a part of any casino player's life.
Slot games are not just popular in the world of casinos; they are now popular in the online world. Casinos today, have websites that are used as a venue to put up slot games. Surveys show people have given these online slot machines a warm welcome. Try searching Google for surveys; every year, online-casinos get boosts in sales coming from the slot games they put up. Millions upon millions of dollars are always made, and in return, the online casinos put up more online slot games for their customers to play. How and why slot games online are popular is something that is hard to explain, but as some people say, money talks. You can clearly see that the majority of the players really love their casino games.
When it comes to playing slot machines online, people always go for the best. Any company can make a slot game out of the blue, but only a few companies can make the BEST slot game. A slot game out of the blue cannot always be good; maybe the slot game is left unfinished or maybe the game was not done properly. For whatever reason, you can clearly see some slot games were not meant for release to the public.
This is the reason it is always the goal of the player, and the developer, to strive for the best slot machines online. The players want to have the experience that only the best can give, while the developers make their games the ones that can offer the best experience. Why settle for second-rate slot machine games that will net you winnings that make you feel as if you were robbed.
What makes an online slot machine the best slot machine? How can you say it is the best of the best? Here are the things to keep in mind when seeking the best slot machine online:
A.      The overall design and implementation
When you are looking at a slot machine online, check the design and the implementation. Are they good? Does the design give the slot machine justice? Is it done in a good manner? Slot machines online should have a good design to make it more appealing. They should also be constructed well enough to give the best performance. In 3D slot games, and movie-themed slot games, see if the design is nicely done, and the animation and sound work correctly. Check to see if the art style is implemented in a well-done manner. Also important in 3D slot games, is that the 3D effects are done well, and that the elements of the story are integrated properly. Will the 3D effects make you dizzy or will they make your playing a great experience?
B.      Are the winnings consistent for the game?
You should always consider the structure of the game. Sometimes, some slot games malfunction when it gives the winnings. In fact, if the winnings are not consistent with the game, you might not be getting the amount of money that you are owed. For instance: What happens if you win the jackpot, and you hit it again, but end up shortchanged? The best slot machines always keep consistency in the winnings of the players. There may be a few glitches and bugs, but at least it keeps them to a minimum. And hey, when you are playing with your real money, do you want to be shortchanged of your bet? You should always find consistency.
C.      Check the popularity of the game. You will also need to check its popularity when it is a progressive.
Is the best slot machine, always, the one that is most popular with the players? While some opinions are subjective in nature, there is no harm in knowing which machine is a favorite with the players. Sometimes, the slot game you think is the best game can actually have bugs and glitches that the other players noticed. Therefore, listen to their advice; they are doing you a favor saving you from wasting your time. When you are playing slot machines with jackpots in them, such as the progressive machines, you have to remember that the jackpot builds up from a percentage of the bets. If there are no people playing the progressives, then the jackpot is not very big.
D.      Is the game fun to play? Is the game just nothing but a chore?
The best slot machine online is the one anybody can play without any previous knowledge of slot games. Sometimes, there are games that, supposedly, are the best slot games, when in reality, they are nothing but a chore. Seriously, do you have to go through boring sections just to get into the game? Slot games are about fun, not chores. This is especially important in 3D slot games. You have to consider if the 3D slot games are fun to play, and if you are able to participate in the story or if it is just a boring nuisance to reach the end of the game.
E.       Is unlocking the bonuses easy?
The best slot machines always give the players a good way to unlock the bonuses. They do not have to be too easy, but they do not have to be too hard. It is always good to challenge the players so they learn how to earn those elusive bonuses.
F.       Are the bonus features and add-ons done nicely?
The best slot games, to give the game a nice boost, offer the best bonuses and add-ons. Always ask yourself if these features are properly integrated in the game. Some games, such as the Jaws-themed slot game, implements a bonus round that has become popular with the players; and the Bruce Lee slot games, show animations of Bruce Lee doing kung-fu. On the other hand, there are some slot games that just add the bonus rounds and add-ons as a second thought: these are nothing but "show-ups." The best slot games never add bonus rounds or features that are not done well in design.
G.     Can it let you download it?
You should always make sure that the online slot machine gives you the option to download the game for later use. This feature is useful because you will able to play even on times when the Internet is down. It will also give you time to learn the ropes of the game so that you can increase your winnings.
H.     Does it let you play it on your own spare time without being too time-consuming?
Whether you are at home, at work or at the fast food restaurant, there is nothing like playing the best slot machine at any WiFi or Internet hotspot. Does the best slot game let you play at these places? Being able to play at your own pace is one of the best factors of the online slot machines.
I.        Does it make you say, "This is the game I love to play until the end of the world!"?
If it makes you say that phrase (even though you actually do not want to play until the end of the world), being able to proclaim happiness playing the best slot game, is a good factor in itself. Re-assess the previously mentioned features, and if it makes you say that crazy phrase, then you have finally found the best slot machine online.
So now that you know what to look for in slot machine online, where can you find the best of the best machines? Here are some of the online casinos to look into:
You may also Google it, if you wish to get more results for the best slot games online. Make sure you have some good money to build up your bankroll.
So there you have it. Now you have an idea of the best slot machine online. There are many factors to consider, especially, in the overall design, implementation, and bonuses that will make you go, "Wow!" Although people have different opinions, the best slot machine online is something every player can agree on. When you are looking for the next best slot machine, take those factors to the test, and see which slot machine you think is the best machine. If you find the best slot machine online, stick to it, and rake in the winnings of your life. It is time to whip out the best in the best slot machine online.
Slots Game Review
Free Slots Reviews
Review Date
Reviewed Item
Slot Father 3D Slots Game
Author Rating
3D Slot Games and Software
3D slot games are something of a new phenomenon in the world of online casinos. For many years now, slot games have been the norm in the world of casinos. All over the world, people flock to the casinos, wishing to make money by playing the slot machines. There are the progressive slot machines which have jackpots that can make anyone an instant millionaire. Who wouldn't love that? One minute you're an average man, and the next minute, you become one of the rich. That's how powerful slot machines can be.
3D Slot Games and Software
As you go through your ventures with slot machines, you will probably wonder if there is more to slot machines than just pulling levers, and trying to win. Can there be something more substantial than just getting the money? It's true: you do nothing but pull the lever or push the button if you are playing online. But where is the excitement, the fun in the game play while trying to win? After thousands of times of playing the game, it just feels repetitive and tedious. Is there anything more to it?
Don't despair, casino enthusiast. There is a new variant in the world of slot machines. This variant will have you feel that there is indeed something new, and fresh in slot machines. All you really need is a computer, a mouse, high-speed Internet, free time, some food, and a lot of patience. It's time you ventured into the newest variant of the slot machine world: 3D Slot Games.
What are 3D Free Slots Games you ask? It's a slot game that, obviously, it is in 3D. It takes the average design of slot machines, and turns it into 3D visual art. This means it makes it feel ALIVE. Instead of the usual, boring and dull design of the ordinary slot machine, 3D slot games take them to a whole new level; it elevates the slot game, and turns it into a new kind of art. You will not be playing mindlessly anymore; it'll keep you engaged.
Software developers all over the world are getting in on the trend of 3D slot games. They're coming up with different ways to get the gamers to say, "Wow! This game is really nice!" You will find that there are more and more kinds of these games and you'll see a vast array of 3D slot games in the future.
From the simple to the complex, you'll never run out of 3D slot games to play. It will keep going and going, until you run out of breath trying to keep track of everything that's there.
What makes 3D slot games different from the ordinary slot machine?
What makes 3D slot games different from the ordinary slot machine? First is the content: 3D slot games have more content than the ordinary slot game. They usually add animated objects, neatly designed interface, and other features that give the slot game that much needed boost in visuals. The features come next. This is where 3D slot games shine.
They can present a wide array of features that cannot be put in ordinary slot games, such as the Payline, the Bonus, the Multiplier, and the Jackpot. You might find yourself amazed knowing that just one 3D slot game can have that many features. You'll have more chances to win. Especially with paylines, you can see where the lines actually go; even if you lose one aspect of the 3D slot game, you still have a chance to win with the other features included.
Third is the exclusiveness of 3D slot games. With ordinary slot games, you just play it, no frills. But with 3D slot games, you'll have features that are exclusive to 3D slot games such as a STORY. That's right, a story. 3D slot games have stories attached to the games, and the developers do their best to integrate the story. You'll see 3D slot games tell a story about how a dog gets caught, and is taken to the pound, or you can play with a family going on a trip to find treasure. Some will even feature clips of the story taking place; it truly is remarkable to see how the story gets integrated. It'll really keep you engaged. Also, depending on how you play, you'll activate certain aspects of the story that will change the environment. This provides a nice incentive to keep playing. Wouldn't you want to know what happens to the poor dog? Fourth is the integration of design.
Developers put their efforts in integrating the whole design into the slot games. Some 3D slot games will put the slot game structure, such as a house, and the foreground has people in it. Since it is 3D, they try to put dimensional effects to give the picture depth. This really adds a nice touch to everything. You can also see the design of the buttons, the paylines, and everything else. And last, 3D slot games are online, and sometimes are free. This is the best part of about 3D slot games: you can play them right at the tip of your fingers. Whether you're in the bathroom, in the office or in the backyard, you have a chance to play these wonderful games.
3D Slot games also have good bonus rounds
Do you want to know the dog's fate, in that slot game, while you're drinking coffee? Are you ready to see Shangri-La be protected by the fisherman, while you're out and about in the mountains? You have all the freedom to make it happen. You can either go online or download it for your pleasure. It's your choice.
3D Slot games also have good bonus rounds that can be unlocked if you know its secret. Sometimes, the developers won't let you know the secret, and you have to unlock them by doing their bonus rounds. Depending on what game it is, it can reveal to you some neat things. Sometimes, the 3D slot game might reveal a part of the story you always wanted to know, or it might show you the end of the story. This can be a good incentive when you want to know what really happens. Sometimes, the 3D slot games show you Easter Eggs with "secrets" inside of them. You'll really have a good, hearty laugh trying to get those.
3D slot games, like its counterparts in the online world, can be played with free credit. This can let you practice the 3D slot game, and will teach you how to unlock the secrets. When you're ready to do it, go ahead, and place the money for your bet. You'll definitely thank yourself for that. There are over hundreds of them; some are in online casinos while others are in the websites of their developers.
Some 3D slot games do in fact integrate the 3D part by requiring 3D glasses. This can truly give you more depth. If you want to feel like you can grab those symbols with your own two hands, 3D glasses are the way to go. It's definitely fun to feel like you're really there.
Now that you have a good idea of what 3D slot games, what are some of the best 3D slot games to play? Here's a few them: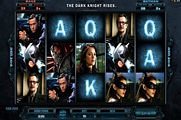 Batman Slot Machine – This version of slots in the batman series of casino games is the Dark Knight Rises.  This is one of the more popular games that contain 3D elements.  There are even cinematics right from the Dark Knight Rises film incorporated into this game.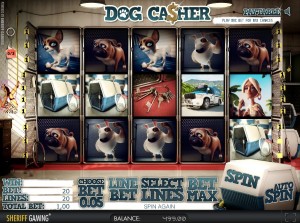 Dog Casher – Play as Cheri, a dog who is caught, and sent to the pound. As you play your slot game session, you'll see Cheri and the other dogs struggle to escape the pound. If you access the bonus round, you'll see the end where Cheri and the dogs are finally out. Think you can achieve this level?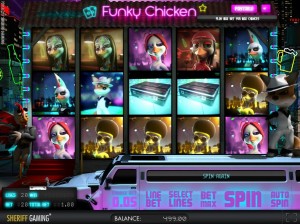 Funky Chicken – Feel like busting out your 80's style on people in the world? While it may not reward you with praise or worship, you can always play this slot game. It's really quirky, but it imitates the 80's era. Everything in the game is designed after the 80's, and you'll get some good features here in this game. Who says the 80's era is dead?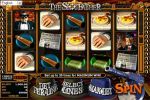 The Slotfather – "I'm going to make him a jackpot who surely will not refuse" Okay, that line doesn't exist; it was made up. But if you do get a chance to play this one, you'll really find the made-up line suits the game. Slotfather has you play a gangster-themed slot game that has all the elements of the 50's noir: New York, tommy guns, and sultry ladies. It will really remind you of the Godfather. So yes, bada bing, bada slot!

Viking Age – Play in the times of lore with the Viking Age 3d slot game.  This game features exciting graphics with colorful characters and high quality graphics.  Experience something new each time you play.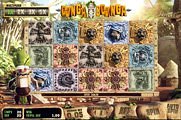 Oonga Boonga – This is a really offbeat slot game that you'll enjoy for its humor and fast-paced wins.  There's always something fun happening in the world of Oonga Boonga and the 3d graphics are some of the best.

Paco Popping Peppers – This is one of the earlier 3d slot games that was released.  It's a decent game with some funny moments.  The wins are average and the game play is entertaining enough, but after an hour or so you may start looking for another game.

Ned and His Friends – This is one of the 3d slots that were released that have an actual plot to it.  You follow Ned and his friends in this slot adventure to wins. The bonus rounds are intense and produce some very amazing wins.  Overall, this is one of the most rewarding in the 3D slots category in terms of rewards and entertainment.

House of Fun – Not exactly a horror game, but definitely suspenseful.  House of Fun is a creepy romp through a sometimes scary treasure hunt. This is one of the most enjoyable to play, but it can be a bit stingy in the bonus round department.  You can keep trying for that bonus round, but it is definitely one that you have to work for.

Night in Paris – This is a fun 3d slot where you follow the adventures of a jewel thief.  The 3D animations are quality and this is one of the slots that has super high replay value. This is just a really fun game and you'll most likely appreciate the quality graphics and entertainment value.

Rook's Revenge – Another crazy character slot game where players spin and match icons to discover the hidden treasures from ancient lands. This is one of the more loose slot games in terms of bonus rounds.
So whether you want to be engaged in the story or want to be entertained with something new in the world of slot games, 3D slot games are for you. There are a lot of experiences waiting to happen to you. Go ahead, and give it a go. It'll definitely do you wonders.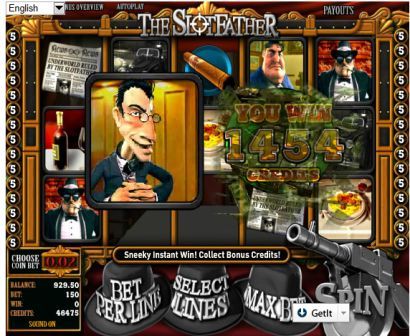 Summary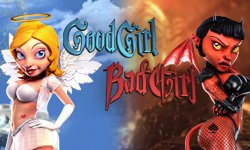 Article Name
3D Slot Games and Software the New Trend in Online Casino Slots
Author
Description
3D slot games produced by companies like NetEnt, take online slots to an entirely new level in game play and entertainment