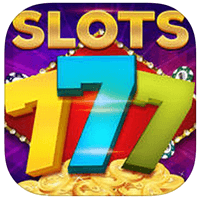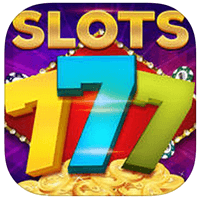 Crush it Slots of Fortune aka Gold Coin Bash Casino App – Play Online or Offline
Crush it Slots of Fortune app is the mobile application of choice for those looking for a contemporary look on a casino favorite. It is a free slots app that lets players delve into the exciting world of virtual slot machines.
Crush it Slots of Fortune App Features
This free slots app provides an intuitive pick-up-and-play mechanic that is both fun and accessible online or offline to casual gamers. Players will experience the fast, addictive game-play of traditional slots. Enhanced by stimulating visuals that take app users through a variety of new levels and challenges to overcome.
Hotel Romeo Media LLC is a well-established mobile app developer. The company has developed a huge library of games for the mobile market. Their latest entry is an accurate representation of casino gambling. The games have exciting visuals and solid game mechanics to keep players entertained with each play-through.
This Crush it Slots of Fortune free slots app is garnished with bright and colorful display. The slot reels feature cartoon representations of iconic Vegas symbols, against glossy purple backdrop and gold overlay to match the glamorous setting.
Crush it Slots of Fortune Game Features
Crush it Slots of Fortune is a simple slots simulator for the mobile market. It features a variety of rewards and mini-games to uncover.
Players simply bet on their predicted earnings and navigate through the 5-column slots to earn their chance to make big winnings. Lining up special icons will earn huge winnings, along with unlocking special mini-game events to break up the game's pace.
Crush it Slots of Fortune game app is free to download at the Apple iTunes App Store and is compatible with mobile devices running on iOS 5.1.1.
The app offers in-app purchases, in case players find a need for additional coins during extended play-throughs.
Hotel Romeo's Crush it Slots of Fortune is just one of many releases this year and is currently at version 1.3. Players can experience the best slots simulator with the latest version, which improves on several game mechanics and features many bug fixes; delivering the most stable release to date for gamers to enjoy.
Crush it Slots of Fortune players can expect an exciting and unpredictable experience. Providing hours of entertainment and high-stakes gaming, the gambling games app will test players on their betting skills.