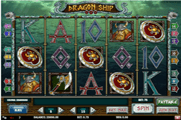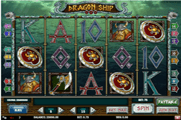 Dragon Ship Free Slot is a game that is produced, courtesy of Play N Go's creativity. The game features 5 reels and fifteen paylines. There are two modes for the game that players are presented with; you are able to embrace the free mode, which allows you to play without necessarily having to spend.
However, you should note that it is not possible to get prizes with the free mode of the game. It is just meant for new players to practice prior to playing for money. When playing for money, you are able to adjust your stake level, something that most players prefer to see in all games.

You will also note that the interface of the game appeals directly to the theme. It is designed with the player in mind; for novice players, this would be a good game because you will at no point grope for command buttons. Everything is presented at your disposal clearly.
The symbols present in Dragon Ship free slot include Vikings, an Axe, and a Horn among others that are meant to help the player while executing different commands. One advantage about this game is that players can get huge returns if one manages to play well.
One trick that you can use to attain this is to activate all paylines in order to have an easy time claiming the maximum jackpot of 2500 coins. You will also note that the game holds a high payback percentage; a whole 94 %. This means if you can manage to go through all steps successfully, getting away with the maximum jackpot is easy.
With Dragon Ship, you also benefit from additional features for the game. Wild symbols are placed on the first and fifth reels and you will need to trigger these symbols to get bonuses. Upon successful attainment of this step, you are awarded with 15 free spins. In a general view, Dragon Ship is an interesting game that will keep you yearning for more. It is worth your time anyway.