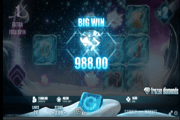 Frozen Diamonds Online Slot – Bonus Falls Create Additional Wins and/or Trigger Free-Spins!
Frozen Diamond is a 20-payline online slot by Rabcat. Deployed to online casinos by the Quickfire platform, the game runs on Microgaming's proprietary Cascading Reels game engine. Winning symbols disappear, creating gaps across the reels, whilst triggering a Bonus Fall.
During a Bonus Fall, non-winning symbols at the top of the reels fall and fill-up the empty spaces. The outcome of which, may result to new payline wins. The game is configured to trigger up to three consecutive winning Bonus Falls. After the third Bonus Fall win, the Frozen Diamonds Free-Spins Bonus Game launches automatically.
The slot play gets more intense in the Bonus Round. Wild Symbols are guaranteed to appear on every first fall, whether payline win/s occur or not.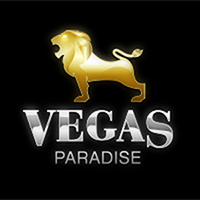 Overall Rating
PLAY NOW
Vegas Paradise
Welcome Bonus of $€£ 200 for all New Casino Players
Hottest Casino in the United Kingdom
Huge collection of online slots and table Games
Extremely High Payout Percentage
Monthly Promotions and Free Play
Frozen Diamonds – Wild Symbol
A multicolored frozen Diamond represents the Wild Symbol. Any group of identical symbols appearing in the same payline as the Multicolored Diamond Wild, can be completed or expanded as winning combination/s.
If the Multicolored Diamond Wild itself lines up in groups of 3, 4, or 5 in a payline, payouts of x40, x200, or x1000 of the Bet per Payline will be awarded.
Frozen Diamonds : Free-Spins Bonus Round
Take notice of a Diamond-shaped Bonus Fall indicator on the left side of the slot screen. The indicator monitors every Bonus Fall because three occurrences in a row trigger the Free-Spins Bonus Round.
The first Bonus Fall follows a payline win created by a regular cascading action. In conjunction with the occurrence of the first Bonus Fall, the small-shaped Diamond of the indicator will light up. If that Bonus Fall results to payline win/s, a Second Bonus Fall will occur, while the medium-sized Diamond will also light up.
If the Second Bonus Fall also results to payline win/s, a Third Bonus Fall will similarly occur. Since all Diamond-shaped indicators are now lit up, the Free-Spins Bonus Round will be activated. Frozen Diamonds bonus game players will receive a random number of bonus spins, numbering between 5 and 10. All bonus wins gained from playing the bonus spin will be doubled (2x the Bet per Line x Coin Wins).
Guaranteed Wild Symbols – At the start of the free games, and with every first cascading action, 2 or 3 Multicolored Diamond Wild Symbols are guaranteed to appear. The guaranteed Wilds are in addition to the Wilds that may come into view after a Bonus Fall. The Wild enhancements will increase the odds of hitting payline win/s that may trigger a First and/or Second Bonus Fall.
Additional Free-Spins – In the event that a Second Bonus Fall results to payline wins, Frozen Diamond Bonus Game players will receive an Additional Free-Spin. The Diamond-shaped Indicator will monitor the Extra Free-Spins triggered. At the end of the Bonus Round, all Extra Free-Spins gained from Second Bonus Fall Wins will then be in play.
Frozen Diamonds Online Slot: Betting Options
Activating each spin requires placing wagers all 20 paylines. The coin values available as betting choices range from 0.01 to 2.00, and the value selected will be the Bet per Payline.
Frozen Diamond players therefore may place a Total Bet of 0.20 (0.01 x 20 paylines) per spin, or wager as much as 40.00 (2.00 x 20 paylines) as Max Bet per spin.
Frozen Diamonds - Amazing Bonus Falls Bring Extra Wins, 2x-Paying Free-Spins and Extra Free-Spins
Frozen Diamonds online slot by Rabcat/Microgaming features symbols that drop and disappear whenever payline wins occur, resulting to Bonus Falls that may create additional wins. The great news is that 3 consecutive wins, or a 3rd Bonus Fall, triggers the activation of a double-paying Free-Spins Bonus Game!