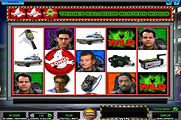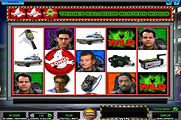 Ghostbusters – The slot Machine
The movie is about a group of people who have an odd job, as they work as Ghostbusters. They get called when people encounter ghosts and it is their job to go and bust these ghosts by using special machines and tools in order to trap them and stop them from annoying people in the living world. So you know "who you are going to call when you encounter ghosts, the Ghostbusters".
[/CBC]

IGT Powered slot Machine
IGT has chosen this amazing movie and decided to transform it into a video slot machine so it can allow all of the fans of the movie to get paid while enjoying their favorite movie themed slot machine. It also has a nostalgic effect as it reminds people of one of the most iconic movies in the 80s. The game creates the theme of the game and the environment of the Ghostbusters by the symbols as well as the interface of the game. This is why players will see plenty of symbols that represent things from the movie as well as the 4 main characters. Players will see the name of the game at the top and right under it, they will see the five reels and the 50 paylines of the game on which the symbols spin.
These symbols include the four main characters that form the Ghostbusters team, the ghost camera, a wild green ghost, the special tool to contain ghosts, the ghost detecting tool and the iconic Ghostbusters car. They all come in great realistic graphics that succeeds in bringing the movie into life. You can get to enjoy this amazing gaming experience right here on freeslot.me or you can head to any of the casinos that offer the game so you can enjoy it with real cash.
The game's wagering options are very limited as players have to place 50 coins which activates the 30 lines of the game and all of the additional features of the game. Players will only control the value of the coin used as it varies between 1 and 50, which means that the wagering range of the game varies between 50 and 2500.
The game has two wild symbols that can help players in achieving winning combos. The first one is the wild green ghost and the other one is represented by the purple wild ghost. They can appear anywhere in order to substitute for any of the other non-special symbols.
There are two bonus symbols and bonus rounds that players will enjoy. The first bonus round is called the Ballroom Busters bonus which is activated when players get two white Ghost bonus symbols and one green bonus symbol. As for the second bonus round, it is called the Stay Puft Free Spins bonus which is triggered when players get two white ghost bonus icon with a fat white ghost icon.