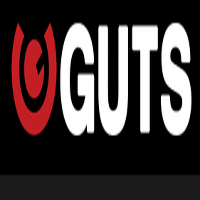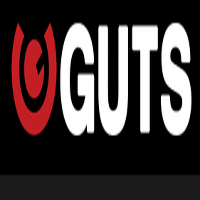 Guts Casino to Launch Month Long Promo of Giving Away 10,000 Worth of Prizes
Guts Casino is all set to launch a 10,000 promotional lottery for the month of October, starting October 01, 2015. The promotional lottery will be giving away cash prizes, lots of free spins and cool Apple watches, awarded by way of weekly mini-prize draws.
Promo Draw Dates and Prize Structure
The first draw coverage date is from October 01 to 08, 2015 for which the mini-draw will take place on October 09, 2015. Two major prizes will go to the first and second place winners. They will receive a 38mm Apple Watch with stainless steel case accentuated by a red sport band.
The second week will run from October 09 through October 15, 2015. After which, another mini draw will take place on October 16, 2015 to randomly pick 15 lucky Guts Casino customers, who will receive 100 each.
The third week runs from October 16 to 22, 2015, and will culminate with a Free Spins Draw on October 23, 2015. One hundred participating Guts Casino customers will be drawn as winners of 100 free spins each.
The fourth and final week, from October 23 to 29, 2015 will give Guts Casino customers a weeklong chance of earning more entries in order to qualify for the Grand Prize Draw. Twelve lucky entrants to the month-long 10,000 Giveaway Promotional offering will win cash prizes in varying amounts.
The winner of the first prize will receive 1,500, while the second prizewinner will receive 1,000. Seven entries, representing the third up to the seventh prizewinner will receive 500 each, while the 8th up to the 12th entries drawn as winners, will receive 100 each.
How to Join Guts Casino October Lottery Promo
Joining the Guts Casino 10,000 Lottery contest is easy. A player who deposits at least 20, automatically earns one (1) ticket entry for the corresponding weekly draw. Deposits made during the weekend will earn extra, as the Guts Casino customer will be entitled to receive two (2) entries.
Those interested to join the 10,000 Lottery contest but do not have an account with Guts Casino can simply open a Guts Casino account . Aside from receiving 10 Free Spins with or without making any deposit and Welcome Bonus money of up to 300 based on the amount of the first four (4) initial deposit, they will also receive one entry ticket for every 20 of the money deposited during the inclusive promo week.
More details about the Guts Casino 10,000 Lottery Giveaway will be available as soon as the month-long promotional event launches tomorrow, October 01, 2015.