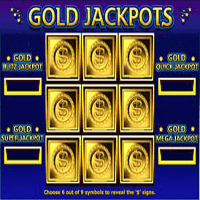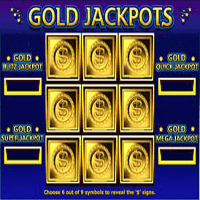 Party Casino Slot Player Wins Gold Mega Progressive Jackpot
Last weekend, one lucky Party Casino player who chose to play with a Party Casino exclusive slot linked to a Progressive Gold Jackpot Game won a staggering $958,468 Gold Mega Jackpot. Details about the win are yet to be released by Party Casino; but the weekend feat has been confirmed as the 36th Gold Mega Jackpot prize awarded since the Gold Jackpot was introduced by the online casino in 2010 via the Mega Fortune Wheel slot.
The Mega Fortune Wheel slot is an exclusive Party Casino content featuring a Jackpot Round with four (4) Gold Jackpot prize pools. It starts with the lowest level, the Gold Blitz, progressing to the Gold Quick Jackpot and Gold Super Jackpot. It offers the highest prize money pooled by the Party Casino house via the Gold Mega Jackpot.
Each Gold Jackpot starts with a seed money and progresses into massive amounts as Party Casino adds a portion of the bets staked in the Mega Fortune Wheel Slot and in three (3) other exclusive slot offerings, namely: Dragon's Hoard, Hippy Day, and The Sting.
The Gold Mega Jackpot has the highest seed money of $500,000. Since the Gold Mega Jackpot was hit last weekend, the pot money has since reverted to the $500,000 base prize. As of this writing, the Gold Mega Jackpot has progressed quickly to a running total of $577, 040.07.
Playing for the Party Casino Gold Jackpots
The Gold Jackpot Game is linked to the Mega Fortune Wheel game, but activated as a Jackpot Round separate from the Mega Wheel of Fortune Bonus Game. Unlike the Mega Wheel of Fortune Bonus Game that is activated if a player lands on three (3) Wheel Symbols, the Jackpot Game is triggered by landing on a "Jackpot" as outcome of a spin.
A player is presented with nine Gold Jackpot totems with hidden Dollar ($) insignia. In each Jackpot Round, a player has six (6) chances of revealing Dollar ($) that could win him or her any of the four (4) Gold Jackpot levels.
Revealing a single Dollar ($) sign awards the Gold Blitz Jackpot, which has a base prize of $500. Two (2) Dollar ($) signs award the Gold Quick Jackpot that has a minimum prize of $5,000. Three (3) Dollar (4) signs award the Gold Super Jackpot with a minimum of $50,000 prize. The major Gold Mega Jackpot requires four (4) Dollar ($) signs in order to trigger the release of the major jackpot, which has a seed money of $500K.
The amounts mentioned are only the guaranteed prize monies, which denote that the available prizes at stake could be more, as each and every jackpot progresses into bigger amounts. According to the Party Casino Gold Jackpot information guide, it is possible for a player to win multiple jackpots.