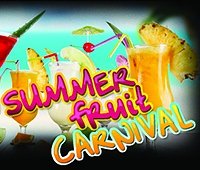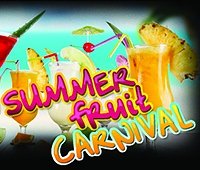 In an interesting move, Jackpot Paradise Casino announced their Summer Bonus promotion which starts on 10/7/2015 and continues on until 12/07/2015.  Jackpot Paradise is no stranger to offering interesting bonuses, but never unlimited bonuses for two days.  Starting on 10/7/2015 players at Jackpot Paradise can use any of three bonuses which are tied to promotional codes.  The first option gives $/€/ 5 in a 50 deposit, the second gives 40 for a $/€/ 200 deposit and the third gives 150 on a $/€/ 500 deposit.  Those are 10%, 20% and 30% bonuses respectively.  If the player utilizes all three of the bonuses, they are given ten free spins.
At first glance these would appear to be fairly basic, fairly common casino bonuses, but on further examination, players will find that the amount of uses for the bonuses is unlimited.  Even with the roll over requirements, this gives the player $/€/ 650 to play for some of the largest jackpots on the net.  The casino might be opening themselves up for some major losses with the unlimited aspect of the offer.
Those that are not yet members at Jackpot Paradise Casino have the opportunity to register now, collect a matching bonus $/€/ 200 and will become eligible for the unlimited offer started on the 10th.  Additionally, there are two other promotions available between now and 10/07/2015.  Those are the daily promotions offered regularly by the casino Monday – Thursday.  The Monday offer gives an additional 100% matching bonus up to 50.  The Thursday promotion at the casino gives players that deposit a minimum of 30, a 10% depositing bonus on the total of the deposit.  The Thursday promotion essentially adds 10% in immediate credit to the player's account.
Readers that are interested in the Jackpot Paradise Summer promotion can find more info here.