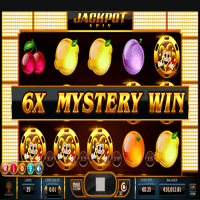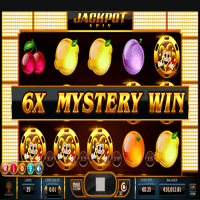 Joker Millions Progressive Jackpot Hit for €720,000 by Norwegian Player
Joker Millions, the Progressive Jackpot slot launched officially by Yggdrasil Gaming only in March of this year, has produced the very first winner of its progressive prize money. A fortunate player from Norway, with online name Kim at EuroSlots, had won €720,000 (527,377).
According to an Yggdrasil spokesperson, it took Kim less than thirty minutes of playing Joker Millions to hit the massive amount last Wednesday.
Yggdrasil Gaming confirmed the win last Thursday through a congratulatory message conveyed by Yggdrasil CEO Fredrik Elmqvist. He said he was thrilled for the Joker Millions jackpot winner. Mr. Elmqvist said that the win demonstrated the reason why customers play progressive jackpots, as it offers the very exciting possibility of winning a life-changing amount with just one spin. He added that the win is really quite significant for them. After all Joker Millions is Yggdrasil Gaming's first slot with progressive jackpot offering, and has already piqued the interests of their licensee partners and their customers.
The Yggdrasil CEO further disclosed that they already have six clients who have signed up for the Joker Millions. They welcome online gambling operators who would be interested to join the others in offering the fantastic game to their players.
The Norwegian Country Manager at EuroSlots, Kim Larsen, remarked that Joker Millions is one of their best performing game titles, which makes him pretty sure that the big win will make Joker Millions even more popular. Mr. Larsen commended Yggdrasil for the rapid and excellent processing and handling of the progressive jackpot win, as it makes a significant difference for online casino operators to be able to pay players their big winnings immediately.
Yggdrasil debuted Joker Millions at the ICE convention early this year. Back then, Mr. Elmqvist remarked that they consider progressive jackpot as a brilliant marketing tool for operators. However, they did not want to make Joker Millions video slot all about winning the jackpot. Not the type of progressive slot that is only a low variance game if the actual jackpot is taken away from the equation.
He went on to describe Joker Millions as having very exciting elements even in the base game. Players can experience mystery joker wins that take them closer and closer to the Joker Millions jackpot.
Some of the operators included in Yggdrasil Gaming's roster of online gambling facility operators include Mr. Green, Vera&John, Leo Vegas and Betsson.
About the Joker Millions Jackpot Spin
A Joker appearing simultaneously on each of the five reel, triggers the Jackpot Spin game. It immediately awards at least five mystery prizes. The reels continue to spin when more joker symbols appear as Jackpot Spin outcomes. The game will continue to award mystery prizes whenever a joker appears, bearing varying Mystery coin prizes of up to 1,000 coins. If the entire three rows and five columns are filled with joker symbols, the Joker Millions player wins the progressive jackpot.
As of this writing, the Joker Millions Progressive Jackpot is now at €121,622 (88,978).