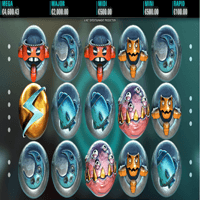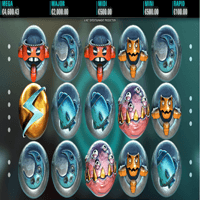 LeoVegas Cosmic Fortune Mobile Player Hits over SEK1.3 Million Progressive Jackpot
A LeoVegas casual, but definitely lucky mobile slot player who played with the NetEnt Cosmic Fortune progressive jackpot slot won SEK1,352,603 (103,827). Ann-Kristin Ahlin of Sandviken, Stockholm in Sweden, who works as an assistant nurse, this month won a Cosmic Fortune pooled prize money with a SEK6 (0.46 pence) wager per spin.
Now belonging to the elite group of LeoVegas mobile slot players who made news because of their life-changing wins, Ms. Ahlin said that the experience felt unbelievable. Leo Vegas reports that the hardworking nurse from Sandvik had told them that she felt like she was going to have a heart attack, yet still went to work the night she won.
Overwhelmed by the huge sum of money that came her way via the Cosmic Fortune slot, Ms. Ahlin confided that after seeing the amount she had won, the world stood still, because for her it seemed impossible. She told the LeoVegas online casino management that she has so many troubles and so much debt to settle that it all seems so impossible.
Described by the LeoVegas people as down-to earth, she went on to tell them that she will use the money to settle all her debts, but will also spend some for her partner's travel to America with his daughter.
About the Cosmic Fortune Video Slot and Its Progressive Jackpots
Space age-themed, with five reels and 15 fixed-paylines, Cosmic Fortune was launched only in November 2014. NetEnt created the Cosmic Fortune progressive video slot as replacement to eight other, but older online slots with jackpot offerings.
The three major jackpots, which are the Midi, the Major, and the Mega Prizes, constitute money contributed by all Cosmic Fortune players coming from different parts of the globe where NetEnt deploys its gaming content.
The smaller jackpots, called Rapid and Mini are actually locally funded prize money. This means only Cosmic Fortune slot players of that particular casino can win the Rapid and Mini fixed prizes of 100 and 500, respectively.
The chance of winning any of the Cosmic Fortune Jackpots comes in the Free Falls Bonus Game. This is the game portion when all marbles won from a Free Falls pachinko round, come into play in another pachinko playing field.
Marbles drop down through a field of pins, winding their way down until each marble lands on either a Collector Cup or the Cosmic Fortune Jackpot Cup. If a marble lands on a Collector Cup, the Cosmic Fortune slot player wins the corresponding coin prize of that cup.
If three marbles land on a specific Cosmic Fortune Jackpot, either the Rapid, the Mini, the Midi, the Major or the Mega Jackpot, then that player wins the current amount of money amassed by the progressive prize pool or the fixed-jackpot.
That is how nurse Ann-Kristin Ahlin of Sandviken won her life-changing SEK1,352,603 jackpot while playing at the LeoVegas mobile casino.