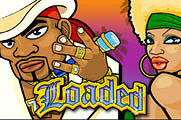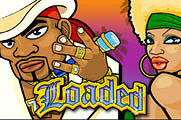 Loaded Slots Game HD Free Slot
Loaded Slots is one of the most entertaining games that are powered by Microgaming. The game was so successful that Microgaming has decided to make an HD version of the game so players who enjoyed the game so much can finally enjoy it in better resolutions and advanced game play. The game has the same format of the none-HD game as it has 5 reels and boasts a total of 25 lines.
The Features of the HD Loaded Slots Game
The game comes with an enhanced experience as well as new features that players will surely enjoy, plus its original special features and bonus symbols. The game comes with the achievements feature that allows players to have a chance of earning great prizes.
It will also come with a lot of new big wins and the spin stop feature that helps players in manipulating the spinning of the reels to get paid. It also comes with the original wild symbol, the scatter symbols and the free spins rounds and all of the game characters that players loved during the original game.