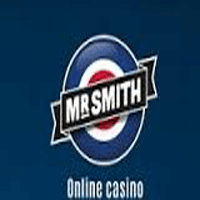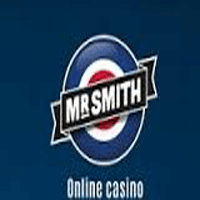 MrSmith Casino Introduces Apple Gadget Giveaway as Temporary Alternative to Welcome Bonus
The MrSmith Casino Welcome Bonus is currently undergoing upgrades. In light of the situation, the granting of the First Deposit Bonus has been temporarily suspended up to October 20,2015. Still, the online casino will continue to spread goodwill by giving new members a chance to win iPhone 6s and iPad Mini 4 instead.
MrSmith Casino has determined that its bonus system requires updates that would make the Welcome Bonus Offer more flexible and more attractive; and in ways that would best suit the needs of MrSmith Casino customers. As temporary replacement, the online casino will give away entries to the newly launched Exclusive Apple Gadget Giveaway promo draw.
First time MrSmith Casino players need only to deposit at least 20, in order to receive an entry ticket that would qualify him or her to the Apple Gadget Giveaway Promo Draw. Two winners will be selected at random. One winner will receive an Apple iPhone 6s and the other winner will receive an iPad Mini 4.
MrSmith Casino accepts players who are at least 18 years of age or older; or of the age recognised as legal by the country from where the new member is playing. Moreover, a player must be an actual person, as the online casino does not accept a company or any other legal entity as playing member. The site considers it important that the online casino games are played for personal enjoyment and not as a fulfillment of a professional engagement.
MrSmith Casino, however, does not accept players coming from the United States of America including its territories, military bases, and dependencies such as Guam, Marshall Islands, Northern Marianas Isalnds, Samoa, Puerto Rico, and the Virgin Islands. The online casino is likewise not available to players based in China, Cuba, France, Hungary, Denmark, Hong Kong, Italy, Malaysia, Morocco, Norfolk Island, Spain, United Arab Emirates, Angola, Afghanistan, Algeria, Bahrain, Belgium, Eritrea, Ethiopia, Guadeloupe, Guyane (Guiana), Indonesia, Iran, Iraq, Jordan, Kuwait, Libya, Martinique, Mauritania, Mauritius, North Korea, Oman, Pakistan, Qatar, Saudi Arabia, Rwanda, Sudan, South Sudan, Somalia,Syria, Turkey, Tunisia, and Yemen.
Mr.Smith accepts deposits in GBP, EUR and such other currencies included in the list of available currencies allowed from time to time. The site also permits the opening of only one account per person.
About MrSmith Casino
MrSmith Casino is registered in the UK, and has permit to offer its online gambling products and services in Great Britain by virtue of the remote UK gambling license issued to the BML Group, a fully owned subsidiary of Swedish online gambling company, Betsson AB.