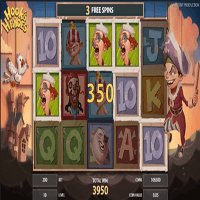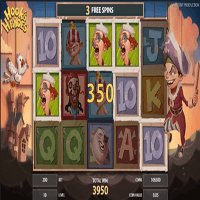 Hook's Heroes Arrives! Taking NetEnt Powered Casinos by Storm
NetEnt's Hook's Heroes online video slot is finally here! The stage had been set for the arrival of NetEnt's new slot heroes. NetEnt-powered online casinos launched their respective promotion ahead of the arrival date, mostly to give their avid online slot players lots of free spins to use once the game goes live.
Now that NetEnt's Hook's Heroes video slot has arrived and already running, the new NetEnt-slot title has taken online casinos by storm. Hook's Heroes players are now deeply immersed in the game – hook, line and sinker!
The Chief Product Officer at NetEnt, Simon Hammon, had commented that the NetEnt gaming experience is all about bringing novel and electrifying ways to win, through innovative features and along with heroic graphics. Mr. Hammon endorses NetEnt's Hook's Heroes video slot as a real treasure, regardless of where the game is played, whether at home or while on-the-go.
Overview of NetEnt's Hook's Heroes Online Slot
NetEnt's Hook's Heroes lives up to high expectations that come inherently with every new game released by the topnotch Swedish games developer. Presented in comic-style, pirate-themed cartoon graphics, the 5-reel, 20-payline Hook's Heroes is filled with treasure hunting slot adventures that players can experience in both base game and free-spins play.
The Pirate Wild Symbol is still a boon, since it substitutes for all regular symbols that have the potential to form matched combinations. Yet the real scene-stealer among the tableau of reel icons is the Scatter Symbol.
Represented by the Character with a Crocodile Headdress, the Scatter Symbol does more than activate the Free-Spins bonus bout. Instead of awarding Scatter Pays for every Scatter Symbol appearing in any position across the grid, it awards free spins in different modes, based on the number of Scatter Symbols emerging as spin outcomes.
Two Scatter Symbols immediately award a bet-free spin with a randomly awarded Special Feature. This can be any of the win-boosting attributes of the three Netent's Hook's Heroes special features namely the Fairy Feature, the Mermaid Feature, and the Pirate Feature.
Three or more Scatter Symbols activate the Free-Spins Bonus Game. Bonus players of NetEnt's Hook's Heroes new video slot can choose the Special feature to activate during the free game.
Four or five Scatter Symbols have more to offer as reward, because the bonus player can have two or three special features. Alternatively, they can pick the same feature two or three times in a row, if they so choose.
About the Special Features of NetEnt's Hook's Heroes Online Slot
Three special features could come into play, either randomly or by selection.
The Fairy Feature, comprising seven free spins in which each spin played will have two (2) or more, and up to five (5) Wild Symbol overlays. NetEnt's Hook's Heroes version of a Tinkerbell fairy appears and flies across the screen to place the Wild symbol overlays.
The Mermaid Feature, awards 10 free spins in which all wins are doubled. Except for win combinations that have one or more Wild Symbols, because the payline win will be paid fourfold (4x).
Pirate Feature grants 10 free spins in which the wins are based on the number of identical symbols emerging as spin outcomes, regardless of their scattered positions across the 3-x5 grid.
Customers of online casinos like Guts Casino, Royal Vegas and Karamba Casino, are now enjoying those special features to the hilt. The three NetEnt powered casinos are just examples of online casinos that launched promotional free-spins bonuses ahead of NetEnt's Hook's Heroes arrival.