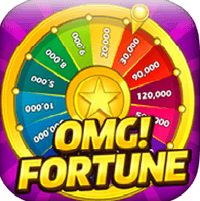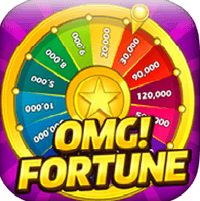 OMG! Fortune Free Slots – A Social Casino Style Multi-Games App
OMG! Fortune Free Slots is a fun compilation of more than 25 social casino-style gambling games from slots to bingo, to spin wheel games and scratch cards. Designed and developed by LuckyFish Games in varying themes and game plays all intended for virtual gambling recreation. Available as a free to download app at the iTunes App Store, OMG! Fortune Free Slots mobile software works compatibly with iPhones and iPads supported by iOS 6.0 or later versions.
OMG! Fortune Free Slots (OMGF) App Features
OMG! Fortune Free Slots does not require users to open an account, as the app saves any game progress attained by a player. A recommended option is to connect one's game app to LuckyFish Games' Facebook-based OMGF offering. That way, a player's game progress can have backup save support. Moreover, a FB connection enables OMGF-app users to share, as well as receive virtual coins as gifts, to and from their circle of FB friends.
The app's user interface, which also serves as the social casino game's virtual lobby, shows players how many coins they have in their gaming account. New OMGF users will notice an instant 1,000-coin balance already available to use for instant playing engagement.
The virtual lobby also presents other methods by which players can get additional free coins. The Daily Free Gifts award coins in random quantities determined by a classic slot game. The daily coin extras have corresponding value multipliers that gradually increase from 1x up to 50x within a 14-day period.
Tapping on the Spin Wheel Game icon activates the colorful wheel that offers coins as prizes. This instant-win mini game guarantees additional coins. Players can claim the coins for their own use, or share as gifts to their fellow OMG! Fortune Free Slots players.
The horizontal slider showcases the different games, which originally numbered at 25 casino-style social games. The collection though has grown larger since new games are added thru OMGF's new version upgrades.
The Zodiac (Spin Wheel Game) content is the featured starter. New OMG! Fortune Free Slots players have to complete the Zodiac game in order to unlock the next content. The casino-style games vary not only with the title and theme, but also in bonus game mechanics and graphic presentation.
A noteworthy functionality offered by the app is the save setting option. The software allows app users to remove games included in the selection, and to retrieve them later if a player so chooses.
The share options available are not limited to one's FB account. Players can brag about their game level achievement or Big Wins at Twitter, or send it via SMS or email.
OMG! Fortune Free Slots Game Features
Every game offered by the OMGF Free Slots app has win-boosting features that enable players to advance further. That way, players have greater chances of having more coins to use as betting money. However, the higher the game levels, the higher the wager required by the game.
The OMGF casino games also have certain levels of difficulty; the Mad Birds for one is an easy game, while Slots in the City could be regarded as difficult. Yet the more difficult the game is, the bigger the potential wins that can be achieved. Free-Spins Games, Instant-Win Bonus Games, Expanding Wilds, Sticky Wilds, Exploding Wilds, Value Multipliers and other win-boosting features are only some of the game features that make OMG! Fortune Free Slots highly entertaining.