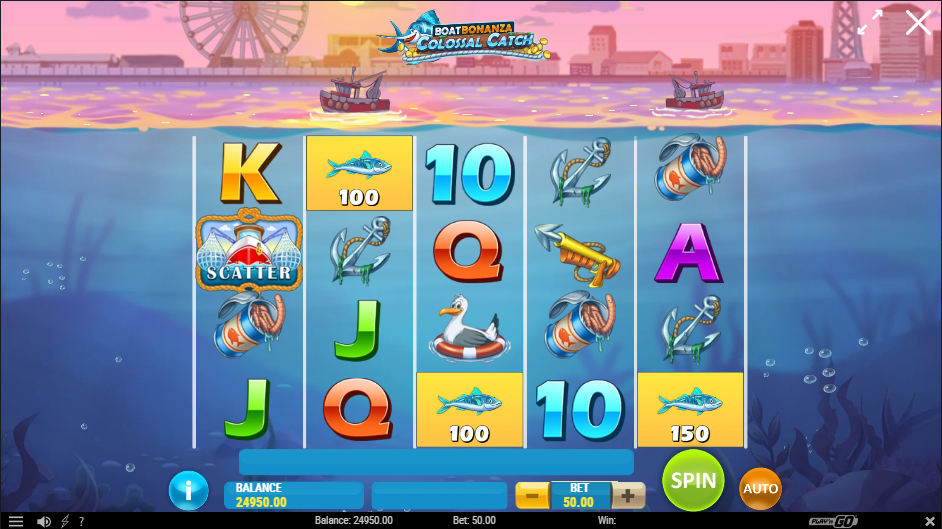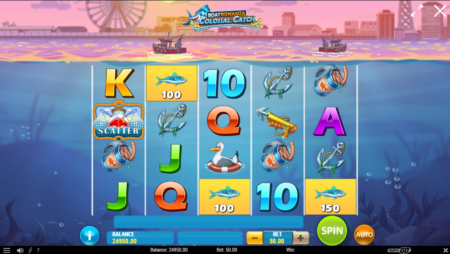 Pros
Engaging fishing adventure theme
Unique and interactive game mechanics involving fishing boats
High-quality visuals and immersive artwork
Multiple special features like Free Spins, Colossal Catch, and Instant Wins
Progressive gameplay elements that keep you engaged
Cons
May not appeal to players who prefer traditional slot themes
The random activation of fishing boats may frustrate some
Gameplay can be complex for beginners
Limited to medium volatility, lacking appeal for high-risk players
Higher reliance on special features may dilute regular reel wins

Boat Bonanza Colossal Catch Slot Review: Reel In Your Fortune
Ahoy, fellow slots enthusiasts! If you're like me and relish every spin of the reels, then you've likely fished in various gaming waters. This time, Play'n GO is inviting us on a different kind of fishing expedition—one with more than just aquatic life at the end of the line. Prepare your fishing gear and set sail; we're off to explore the ocean of chances in Boat Bonanza Colossal Catch! Launched on August 24, 2023, this video slot game is more than just a pastime; it's an adventure.
What's the Story?
The game beckons with the promise of untold riches lying beneath the ocean waves. You command two fishing boats, setting out to claim the treasures of the sea. Will you be the lucky angler to land the legendary Swordfish, or will you content yourself with the Instant Win fish? The choice is yours, but one thing's certain: adventure awaits in every spin.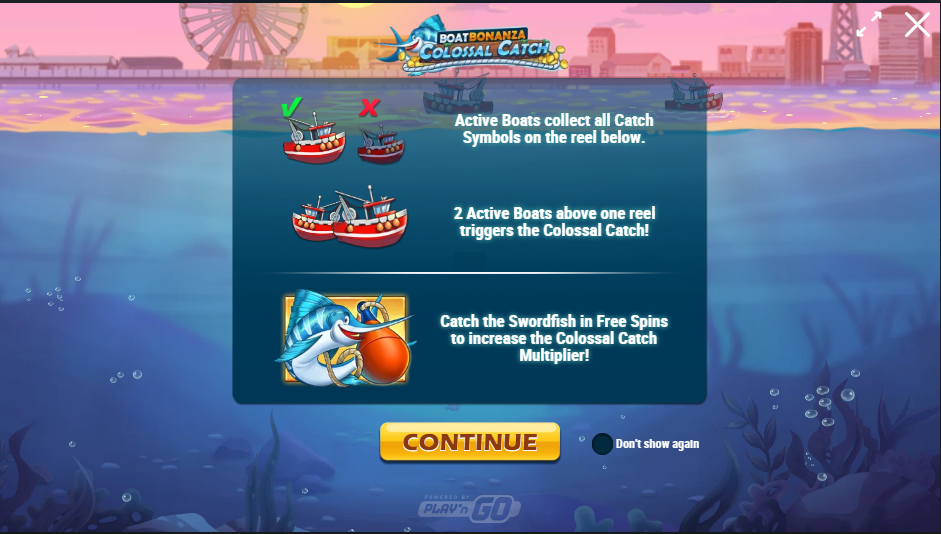 Gameplay Features
Winning at Boat Bonanza Colossal Catch is as invigorating as reeling in a big catch. You'll play on a 5×4 reel setup with opportunities to snag wins that go beyond the ordinary. Let's explore the specific features in detail.
Fishing Boats
Here's the catch (pun intended). Positioned above the reels are your two fishing boats. They activate at random moments and cast their nets into the waters below, claiming any Instant Win fish symbols they find. Should both boats happen to stop above the same reel, get ready for the Colossal Catch feature. This synchronicity catches all Instant Win fish on the reels at once, making it a moment you won't forget.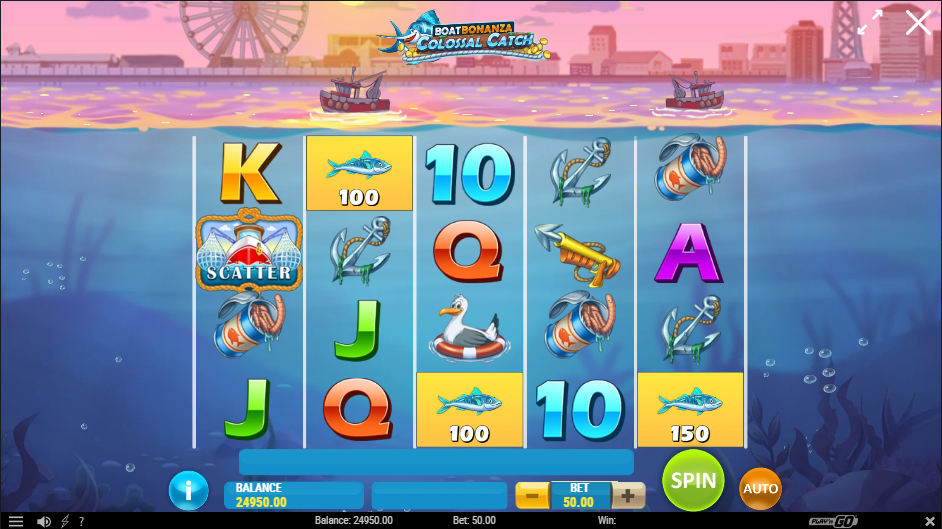 Free Spins
The game gets even more exciting when you land three or more Scatter symbols. This unlocks a progressive Free Spins round, offering you the chance to add to your haul. Both fishing boats stay active during this round, adding more thrills to the chase.
Colossal Catch Multiplier
But the crown jewel of this slot has to be the Colossal Catch Multiplier, accessible only during Free Spins. If you catch the elusive Swordfish symbol, your multiplier meter fills up, leading to more Free Spins and bigger multipliers. Trust me, this is the opportunity of a lifetime for any serious slot player.
Artwork and Visuals
The game designers have outdone themselves with the visuals. Every symbol—from seagulls to anchors and, of course, the prized Swordfish—is meticulously designed. The graphics animate with each catch, making the gameplay even more immersive. Plus, the backdrop of ocean waves against a tranquil coastal city makes you feel like you're really out at sea.
Technical Specifications
Release Date: August 24, 2023
Game Type: Video Slot
Final Thoughts
Boat Bonanza Colossal Catch offers an engaging mix of narrative, gameplay, and aesthetics. Its features are truly exceptional, providing not just chances for huge wins but also an experience that keeps you on the edge of your seat. If you have a penchant for games that offer more than just spins and wins, this title should be at the top of your list. Happy fishing, and may your nets always be full!