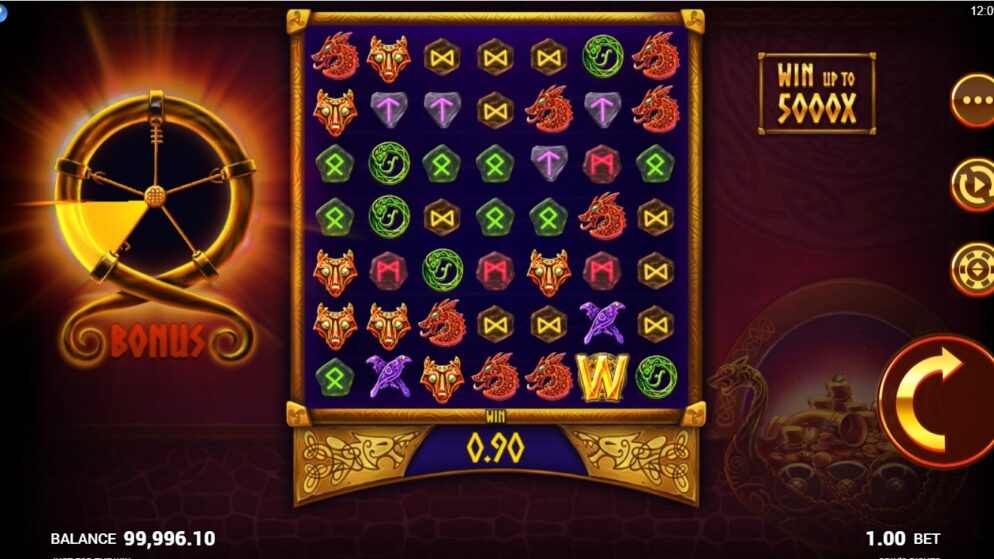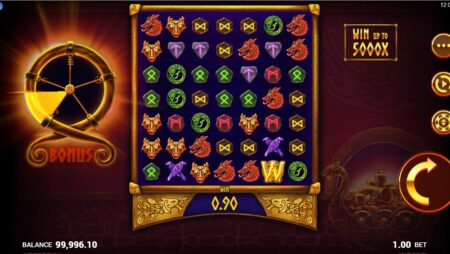 SLOT MACHINE OVERVIEW
Get ready to join the Norse God of power and Wisdom, Odin, in this unusual slot machine by JFTW and Microgaming, Odin's Riches. The video slot machine has a 7×7 Rolling Reels type of grid, which gives you many winning chances with one stake. The game has fillable meters that can bring some rewarding Mini Features. You will also be able to activate free spins, take advantage of wilds, and much more. The game is playable through multiple devices and different operating systems. So you can enjoy it via iPhones, Android, Laptops, and more. You can view the full review here, as well as spin the reels for free to see all that the slot machine has to offer.
WHAT IS THE SLOT ALL ABOUT?
Odin's Riches offers you the chance to unveil the secrets and treasures of Nordic Mythology. It especially takes you on a ride for a chance to claim your share of the riches and treasures of Odin, which explains the title of the game. Odin is the god of wisdom and power and one of the strongest gods in Nordic Mythology. Many tales tell of the god's riches and vaults that are full of golden treasures. So get ready to enter these vaults and claim their gold as your own.

SLOT VISUALS AND SYMBOLS
The game takes place inside one of Odin's vaults that are full of riches and golden treasures. You will see these treasures on the right side and Odin's golden horn on the left side. As for the icons that land on the reels, they include plenty of Nordic symbols and Viking Runes, as well as Odin's favorite pets. You will also see Odin with his two wolves as the game starts. He will be sitting on his golden throne and the two wolves Geri and Freki by his side.
WAGERING RANGE AND PAYOUT PERCENTAGE
Odin's Riches is a highly volatile slot machine that can turn out to be quite rewarding. It does not offer paylines, as it has a cluster payout system across its 7×7 reel grid. So, you will need to get clusters of matching symbols to claim a reward. The game offers a stakes range that lies between 0.20 and 50 credits. It has a high RTP of 96.07% and a max reward of 5000x the stake.
BONUS FEATURES AND UNIQUE SYMBOLS
Odin's Riches is full of little treats and mini-features, as well as high-paying features such as wilds and free spins. For starters, There are Odin's wilds that can become active at any time. Odin will appear on the reels and drop between four and nine wilds on the reels. Odin's Riches also has the Rolling Reels feature, which enables you to trigger multiple payouts with only one stake.
There are also four mini-features that you can trigger during the gameplay. These are Raven's Flight, Wolf's Hunger, Dragon's Riches, and Serpent's Wisdom.