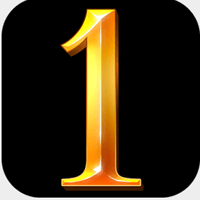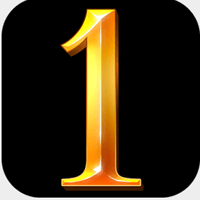 Slot Machines 1Up Casino : Hundreds of Slots Available as Choices
Slot Machines 1Up Casino has an endless amount of slot games to offer, but it makes a difference from other multi-slots in the app markets. The app has the coolest new features in any free slots application in the app store. The best part – the new features get added DAILY!
With 1Up slots, app users are guaranteed to win! Win City LLC lives up to its company name, because players can WIN BIG with every one of their games. Users of iPhones and iPad devices downloading the free Slot Machines 1Up Casino, and then get ready for the biggest virtual payouts ever received from any slots app.
Slot Machines 1Up Casino App Features
New app users get plenty of coins to start with – 1 million! This is more than enough to keep them winning before they ever run out of coins. They also get a random daily bonus, and bonuses every four 4 hours to always keep them active in the games.
Hitting up with friends for some Vegas action via Facebook connectivity lets app users try out their luck to see who among their FB friends can achieve the biggest wins. Anytime, anywhere, Slot Machines 1Up Casino enables mobile players to vie for the next available jackpot.
With updates daily, the fun never ends with Slot Machines 1Up Casino. New slot machines daily, more game modes, and promotions lead to big wins with this great free slots app for iOS devices running on Versions 6.0 and later.
Slot Machines 1Up Casino Game Features
1Up slots literally gets better every day. That is because there's a brand new slot daily! Variety is the spice of life, and Slot Machines 1Up Casino games have just that. The new daily slot becomes one of the hundreds of slot choices available. Players can have their pick out of – Multipliers, Wilds, Sticky Wilds, Win Both Ways, Jackpots, Mega Blocks, and more!
Slot Machines 1Up Casino adds one new slot games daily that could be a 3×3, 5×3, 6×4, Diamonds, progressives, 9 Reels, Jackpots,Free Spins, Tournaments, or a Bonus Coin Slot Game.
Slot Machines 1Up Casino by far, has the most exquisite animation of any other game in the app store. A beautiful interface is combined with animations that standout.