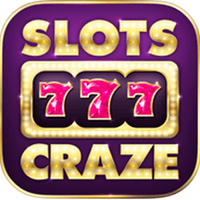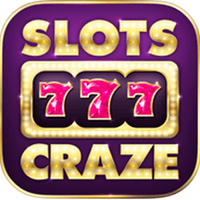 Slots Craze Game App Featuring Vegas-Style Slots with Progressive Jackpot
Slots Craze brings Vegas-style casino slot games to mobile devices powered by iOS 6.0 and later versions.Comprising slots with varying themes and special win boosting features, Slots Craze delivers exclusive slots like Robin Hood, Money Heat, Dragon Lines, Mustang Money, and the newest game addition Dollar Craze.
Just tap to spin and take a chance of getting lucky with one of the most popular free slots app that is extremely user friendly, and chances of winning are looking very good. Playing Slots Craze is almost exactly like playing slots in the Las Vegas Casino.
Luck Genome, the developer of Slots Craze, focuses on creating fun and entertaining games for mobile devices. Luck Genome's games are also available at Facebook, at Amazon, and at Apple's iTunes App Store.
Slots Craze App Features
Anyone could win big while playing with Slots Craze. This app features amazing slots, and absolutely magical bonus games with countless slot machines, game levels, and jackpots. Slots Craze is a ton of fun to play with, showcasing amazing graphics that will bring the casino game right to a mobile device.
Slots Craze is a free slots app available to download on iPhones or iPads. As a free app, it has in- app purchase offerings that enable app users to buy additional coins using real money. The Slots Craze In-app Store offers best value deals available as Flash Pack, Lucky Pack, Fabulous Pack, Hot Offer Pack, Starter Pack, Best Value Pack, and many more to choose from. The prices range from five dollars to forty dollars.
Slots Craze Game Features
Promising hours of continuous fun, winning, jackpots, and games, a previous Slots Craze upgrade indexed as version 1.55, included game additions such as Reels of Ice and Fire.
Reels of Ice and Fire features the defrost multiplier. Another new feature, the Ice Breaker Mystery symbol, makes it possible for players to win as many as two hundred fifty-free (253) spins. This brand new game promises good wins, and countless hours of fun.
The most recent upgrade, Version 1.56 of Slots Craze includes another new game, the Dollar Streak in addition to bug fixes, and the standard performance improvements.