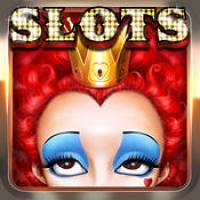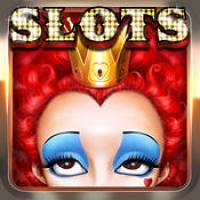 Slots in Wonderland is a free slots app from Have Fun Studio. The theme is Alice in Wonderland. The game is played with five reels and three rows, and while this game is played just for fun rather than money there are still many ways to win. The game requires iOS 5.1 or higher, and the download is free.
App Features
Slots in Wonderland is a free slots app, players will spin to win coins just with a normal slot machine but don't actually get money in the end. Players can purchase additional credits, but they are not required for normal game play. The graphics in this game are beautiful; symbols are from the Alice in Wonderland story. These include Alice and the queen, Tweedle Dee and Tweedle Dum. Even the white rabbit is on the side of the grid. The Wild symbol in this game is the Mad Hatter, which can substitute for any of the other symbols.
Each time the player wins they are given the 'gamble' option. If they choose to gamble their winnings, they will be taken to a separate screen. Here players can choose from two options that can double or quadruple their winnings. To double the winnings, they must choose the correct card color, red or black. To quadruple their winnings, the must choose the correct card out of the four suits; club, spade, heart or diamond. If the player chooses the correct color or suit, they can then gamble their winnings again, this can be done a total of 5 times. If the player loses, they can try one more time by playing a diamond.
Like most video game puzzles, this one has different levels. Players will level up after a certain number of spins, and after every five levels a new world opens up. Each world contains different figures, and bonuses. One of the bonuses in the game is a wheel of fortune, and at various points in the game the characters will enter into fights. Players do not have to be online in order to play the game, once it has been downloaded then it is playable on the device without an internet connection.