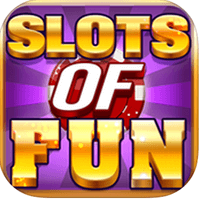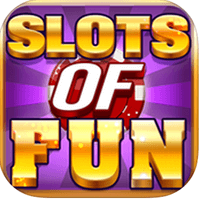 Slots of Fun App – More Vegas-Style Games from the Maker of Slots Vegas
Slots of Fun is a free slots app designed primarily for iOS devices running on Versions 4.3 and up. It provides many of the classic thrills desired and expected in the casino slots genre with familiar Vegas-themed pizzazz, exciting, over-the-top sounds, and many eye-catching colors. Slots of Fun™ delivers ornate game screens with huge flames and dragon pillars.
Seller Duan Hengyi, the driving force behind developer, Game with Friends, persists in supplying free slots app. The developer has established a position in the Vegas-style slots app genre via its previous app offering Slots Vegas.
Providing the necessary gaming support for Slots of Fun™ is global limited company TOPGAME, which corners the slot genre market with multiple leading titles such as "Slots Casino™," "Farm Slots™," and "Bingo Bingo." They can be contacted for support-related purposes at [email protected].
Slots of Fun App Features
Slots of Fun is a free slots app; this means the game is both free to play and free to download. Offering several in-app products, two of the best selling in-app store items include the "Wad of Gems" and the "Wad of Coins," available for $4.99 each.
Slots of Fun can be played in three language forms, including English, Simplified Chinese, and Traditional Chinese. This gambling game is meant for audiences 12 years and older.
Slots of Fun™ is compatible with any iPod, iPad, or iPhone touch with an iOS 4.3 or later. Currently updated to version 2.3, Slots of Fun™ works with iPhone 5 and has addressed several, previous bug concerns.
Slots of Fun Game Features
Slots of Fun game features hinge on its multi-slot gaming, offering various ways to play and engage users. The games offer chances for big payouts, especially in the Fire Spin Mode, which not only stimulates with an exciting visual experience, but also guarantees even bigger wins. Plus, users are able to earn collection pieces, upgrade their storage, and increase their potential jackpot, meaning even more payout opportunities.
Slots of Fun provides regular incentives for frequent users, including their bonus chips, which renews every hour.
For user convenience, Slots of Fun can also be played offline.