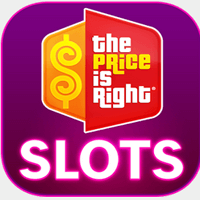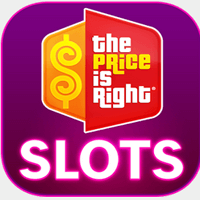 The Price is Right Slots App : Features Bonus Games Inspired by the Iconic TV Game Show
The Price is Right Slots app is a chip off the old block, so to speak, in describing this innovative free iPhone and iPad slots app.
The Price is Right Slots Game Features
All the classic games seen on the iconic television show including Plinko, Big Wheel, Pick and Play, and many others have been incorporated as bonus games.
The familiar The Price is Right music will get the juices flowing as app users move from one level to the next. Winnings rack up with numerous bonus rounds, and loads of fun from the contestant's podiums to spinning the Big Wheel.
The Price is Right Slots graphics are sharp with bright colors and lots of flashing lights. App users' choices are displayed by a large hand moving the necessary objects during play.
Social games app developer Ludia did an amazing job with the creation of this The Price is Right Slots game replication. Users of iOS version 7.0, from ages 12 and older will surely enjoy this entertaining slots action.
The Price is Right Slots App Features
A free download makes this The Price is Right Slots app an even better option for playing whenever and wherever. Users can increase their winning power by considering the in-app purchase (IAP) offers of coin packs, with prices ranging from for $4.99 and up, while collectibles start at $1.99.
There are other specialty purchases such as Big Discount for $4.99, Get Double for $9.99, 1st Time offer at $2.99, One Time Only is $9.99, and more. Each option keeps the game moving with bonus round games including Cliff Hanger, Three Strikes, and the Shell Game. This variety not only adds to the payout bottom line, but will keep app users coming back for more.
The Price is Right Slots app encourages users to take advantage of the signing -in option with Facebook. Family members and Facebook friends can join the fun with a special community of enthusiast. In addition, sending and/or receiving treats such as coins and free spins will start a level up competition.
Whether playing as a guest or with an FB connection, The Price is Right Slots app recommends enabling the dedicated Game Center to track one's game progress. As the gaming activities go on, so do the winnings with multipliers, bonuses and free spins. There is no advertising to distract the gamer during play.
An iPhone, iPad and touch iPod device must have at least 79.4 MB of free space to enable app installation. Performance enhancements, app fixes, a new display of collections, and a fresh look were integrated with the release of the 2.1.1 version last May 19, 2015. This game operates only in English language.