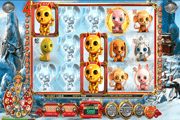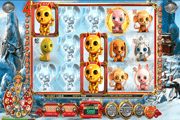 4 Seasons – Chinese New Year-Themed Betsoft 3D Slots Filled with Pay-Boosting Multipliers
4 Seasons, a Betsoft 3D-Slot creation that takes inspiration from Chinese New Year calendar observations. The annual commemoration involves the observance of centuries-old traditions, including the association of the current year to a corresponding Animal Symbol of a 12-year Chinese Lunar Calendar.
The Rat, Ox, Tiger, Rabbit, Dragon, Snake, Horse, Goat, Monkey, Rooster, Dog, or Pig zodiac signs comprise the 4 Seasons standard reel icons. They have uniform coin rewards of 10, 20, or 50 for every 3, 4, or 5-of-a-kind animal symbol combination in an active pay line; except if the 4 Seasons Zodiac Wheel has designated an Animal Zodiac icon as the Golden Animal symbol.


The popular Golden Cat image poses as the Wild Symbol. It poses as substitute for regular 4 Seasons icons including those specially designated by the Zodiac Wheel. It also pays as many as 50,000 coins for every five (5) Golden Cat symbols appearing as payline combinations.
The 4 Seasons 3D Slot Zodiac Wheel
The Zodiac Wheel located outside the slot screen is divided into 12 wedges to depict the 12-year cycle. An Animal Zodiac therefore represents each wedge or year. To depict a change of season, the Zodiac Wheel rotates counter-clockwise after every 30 spins played. After doing so, the Animal Zodiac Symbol that lands directly below the Zodiac Wheel Pointer becomes the designated Golden Animal.
The 4 Seasons Zodiac Wheel Multipliers
Every standard animal icon designated as Golden Animal will pay tenfold (10x) on all pay line wins completed. The icons of animal images positioned on the Left and Right Wedge of the Golden Animal, automatically become the Silver Animals. As such, their reel icons pay fivefold (5x) for all pay line wins achieved as related matched symbol combinations. Going further to the wedges positioned on the left and the right side of the Silver Animals, the Animal Zodiacs corresponding to those wedges become Bronze animals that pay double (2x) on all related pay line wins.
If an Animal Zodiac appears as a Block Symbol, the related Block Symbol Multiplier Factor attributed to that animal icon will still apply even for icons designated as Golden, Silver Bronze Animals.
4 Seasons Block Combo Symbols
A Block Combo Symbol is a large image that occupies 2, 3, or 4 reels when appearing as spin outcome. Every Block Combo Symbol has a Win Multiplier Factor, albeit depending on the number of reels occupied by each image. A 5-Reel Block Combo has the highest Win Multiplier of 10x. A 2-, 3-, or 4-Reel Block Combo has 2x, 3x or 4x respectively. A Golden, Silver, or Bronze Animal icon that appears as Block Combo Symbols as well, awards pay line wins multiplied by Block Combo Multipliers and by the Zodiac Wheel Multiplier.
Moreover, if the pay line covers a separate block of symbols, the multiplier factors of both groups of Block Symbols will multiply together.
4 Seasons Yin and Yang Free-Spins Bonus Game
Three or more Yin and Yang Symbols occurring simultaneously in any spot across the reels, trigger the 4 Seasons Free Spins Round. As Bonus Game, it awards, 8, 12, and up to 20 free spins for every 3, 4, or 5 Yin and Yang Symbols.