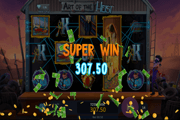 Art of the Heist Online Slot: Take Part in a Museum Heist to Win Your Way to 2 Bonus Games!
Art of the Heist is a fun, real money online slot that takes player to an enjoyable adventure of taking part in a museum heist. Here, game developer Playson created a slot play that combines with 2 mini games. A thief named Vincenzo breaks into a museum, whilst using all 15 reel-positions as pathway. His movements though are influenced by certain symbols.
As players spin the reels, specific icons landing on Vincenzo's current position will enable the robber to make progress. His starting point is from the topmost position of Reel 1 going forward and downward until he reaches the bottom spot of Reel 5. However, some symbols could temporarily prevent the thief from advancing. Players may also receive free-spins or given entry to a mini Bonus Game via the Wild or Bonus Symbols.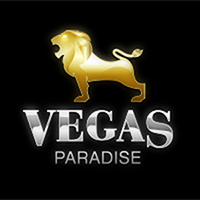 Overall Rating
PLAY NOW
Vegas Paradise
Welcome Bonus of $€£ 200 for all New Casino Players
Hottest Casino in the United Kingdom
Huge collection of online slots and table Games
Extremely High Payout Percentage
Monthly Promotions and Free Play
Art of the Heist Online Slot: Reel Elements
Museum objects spin and may land as regular-paying winning combis across any of the 21 payline configurations. Two special icons may also appear: the Treasure Chest and the Monalisa artwork. The Treasure Chest is the Wild Symbol that acts as joker card. The Monalisa painting represents the Scatter Symbol. Both symbols also award top-pays whenever they form matched-symbol groupings.
Of those reel elements, the Treasure Chest Wild, the Monalisa Bonus Symbol, the Museum Guard, the Knight's Armour and the Alarm Control Device, have additional significance as elements of the Robber's Pathway Mini Game.
Art of the Heist Online Slot: Robber's Pathway Mini Game
Red Laser Beams mark every reel-spot where a lurking Vincenzo is currently positioned, which includes the topmost segment of Reel 1. Every time any of the following objects land on the Laser Beam-marked position, certain events occur to influence the thief's progress, and a slot player's win opportunities:
The Alarm Control Device makes it possible for Vincenzo to turn off the Laser Alarm system, and move 1 or 2 steps forward to another reel position. The number of steps by which the thief advances is random.
The Treasure Chest Wild contains one or more Diamonds that fill up the Free-Spins Meter located on the right side of the screen. Every Diamond that Vincenzo collects from the Treasure Chest will increase a set of 10 guaranteed bonus spins.
The Monalisa Scatter Symbol awards 7 keys that Vincenzo will use in entering different Secret Rooms. His objective is to unlock the room in which the Main Alarm System is located. Some rooms contain cash rewards that will benefit Art of the Heist players. Some others award additional keys. However, there are instances when a Museum Guard checks a room that Vincenzo just entered. Such an occurrence will result to the removal of one key. The mini Bonus Game ends once all keys have been used, or if Vincenzo succeeds in switching off the Main Alarm. If so, a Super Bonus equivalent to 20x the Total Bet will be awarded.
A Museum Guard icon that lands on Vincenzo's present position triggers a scene in which the burglar will be cuffed and detained. The game will then be temporarily suspended in the next three succeeding spins.
A Knight's Armour that lands on the robber's current spot will come to life, and as a result will cause a frightened Vincenzo to move back two steps away from his present location.
Once Vincenzo reaches the bottom segment of Reel 5, a getaway van will come around to cart away the thief and his loot. To reward players in helping Vincenzo pull off the museum heist caper, the Free-Spins Bonus Round will be activated.
Art of the Heist Online Slot: Free Games
The total number of spins indicated in the Free-Spins Meter will constitute the round of free games. Here, three types of Wild icons will appear, all represented by images of valuable paintings as a single-tile Wild, a 3-tile high Wild and a full-reel Wild. There is a chance for all 3 Wilds to emerge altogether in different reels after a single bonus spin.
Art of the Heist slot is available for online casino play at Casino Saga aka Casino Heroes.
Art of the Heist : Definitely Entertaining and Potentially, Super Rewarding Online Slot Game!
Art of the Heist is a unique online casino gambling entertainment as it combines the elements and game play of a 5-reel video slot with two interactive games, creating opportunities for players to win not only from winning payline combos, but also from 2 unique interactive Bonus Games.