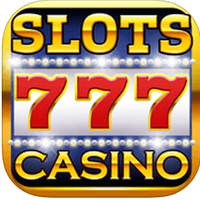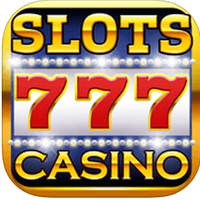 Slots Casino App for iOS 4.3 by Yuan Li
Slots Casino is a fast paced, intense, invigorating free slots app from hit developer Yuan Li.  iOS device users can finally have the tumbling reel action of Vegas – for free. Slots Casino can be played solo, with friends, and with endless themes and game modes there are endless combinations for fun!
Yuan Li is a Chinese app developer who recently unveiled fun creations to a mass audience. After unveiling a collection enthralling slots apps, the games have gained a passionate fan base spanning the whole globe. Fans love the Slots Casino app for its simplicity, yet having the ability to be entertaining no matter how often they're played.
As an added treat, Yuan Li created this Slots Casino app especially for iPhones and iPad users whose devices run on iOS. 4.3 and up.
Slots Casino App Features
Slots Casino is meant to be an enjoyable experience for anyone who plays it. It's complex yet simple, and easy yet challenging. It wraps your favorite gaming elements with the fun of Vegas slots, all in a package you can carry in your pocket – no network connection required!
Slots Casino is an app you can play solo or with friends. If you have a network connection, you can play and compete with your friends. Compete against each other and see who tops the leaderboards at the end of each day. It's sure to generate some heated competition, but it's all in good fun!
Unlike other apps, you aren't charged for spins as soon as you download the app. You a get a whopping 50 free spins upon download! No gimmicks here, you get lots of time of try the app before you buy more coins.
It's rare for any other free slots app to do just that. Slots Casino players also get extra chips every hour, even when not playing. This guarantees having fun at the slots whenever app users have a moment to spare.
Slots Casino app users can bet in several different ways. While learning the ropes of each different method, new players have the chance to win boosters and/or to multiply earnings by almost 10 times!
Developer Yuan Li wishes for app Slots Casino app users to have an awesome time. The reason why the app is constantly updated in order to bring only the best experience possible! YUan Li developers are constantly adding fixes, new game modes, and making the game more fun.