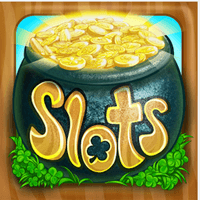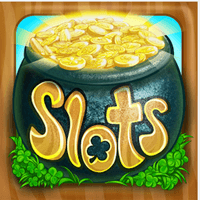 Slots of Gold App for Instant Play Multi-Slot Games with Progressive Jackpot
Slots of Gold is a mobile game app that enables users to play instantly with different slot games. There is no need to work toward completing missions or gaining Experience Points just to unlock other slot contents.
Created by Avalinx Studios for users of smart phones and tablets running on iOS 6.0 and later versions, Slots of Gold is available as a free-to-download mobile game application at the iTunes App Store.
Slots of Gold App Features
The Slots of Gold (SOG) user interface has a straightforward presentation of six pots of gold marked with different icons. The icons comprise, a frog for an Animal theme, a gold band for a Roman Empire theme, a bird for Exotic Avians, a fairy for Forest Nymphs , a pyramid for Ancient Egypt and a fish for Fish Species big and small. A tap on any of six pots immediately brings users to a SOG game content.
The app does not require users to create an account or to register as member; or to link their Slots of Gold playing account to Facebook. Nonetheless, users have the option to add a profile name and have it included in the list of SOG users currently playing the game, or in the Leaderboard.
To help new users get into the gaming action instantly, Slots of Gold welcomes players with 100 coins or 10,000 in game credits. Additionally, a 7-day Daily Bonus feature that starts with a 50-coin supply on Day 1, grants coins in increasing numbers, from Day 2 onward through Day 7.
Slots of Gold Game Features
All Slots of Gold contents are configured in a 3-row x 5-column grid. Moreover, all SOG slot games are linked to the app's Progressive Jackpot. This means that every bet placed by slot players contribute to the Jackpot money. The money pool grows progressively as tracked by the Jackpot meter at the top of the slot screen.
There is no max bet requirement to qualify for the Jackpot. To win the massively growing prize, a slot player must aim to hit five Leprechaun Symbols in any active payline. The Leprechaun is omni-present in all six slot games.
Bets per spin can be modified according to a player's preference. Adjustments include setting the number of coins to place as bets per payline, and by activating or de-activating paylines. Players can place bets for as low as 1 coin for a single payline, or as many as 10 coins on all 25 paylines.
As for special game features, Slots of Gold games have two types of Wild Symbols. One of which could appear as Stacked Wilds, and the other could trigger a Free-Spins Bonus Game. SOG slots also have distinct Bonus Symbols that activate a Pick Me Bonus Game. Here, players are guaranteed to win and collect significant numbers of coins.
Slots of Gold app has a Lock & Roll feature that offers win boosters. Players can buy the boosters using virtual coins and not real money. The win boosters comprise a choice of 3x, 5x, and 10x value multipliers, plus a Wild Locking feature that helps players increase their chances of winning the Progressive Jackpot.